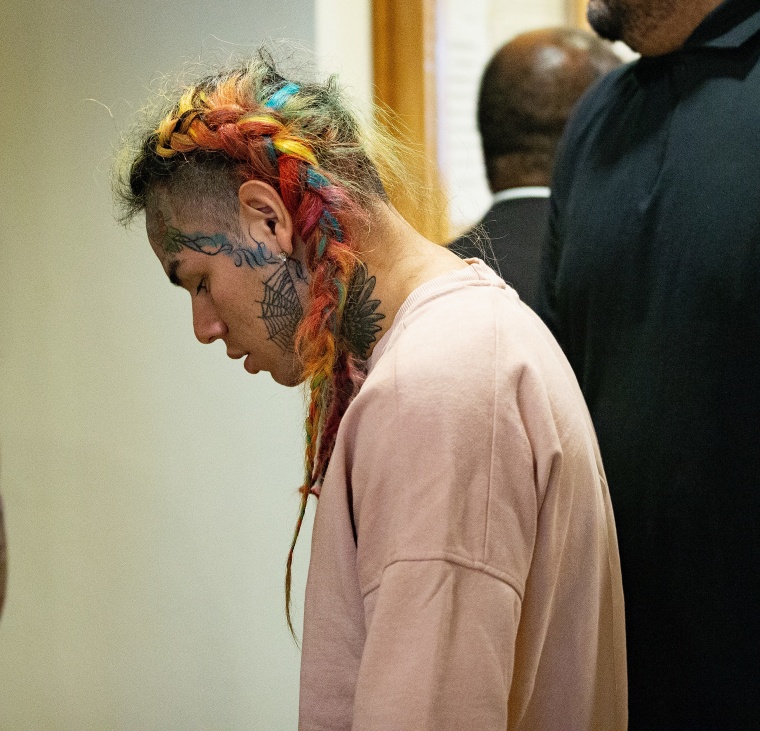 This past weekend, Tekashi 6ix9ine's lawyer Lance Lazzaro filed a request that the incarcerated rapper be released early in response to the rapid spread of COVID-19. 6ix9ine, born Daniel Hernandez, suffers from asthma which puts him at a higher risk for developing potentially fatal respiratory complications from the virus.
Today, TMZ reports that Judge Paul A. Engelmayer has issued an order denying Hernandez's request, though he said that he was sympathetic to the rapper's situation, according to the New York Daily News:
Had the Court known that sentencing Mr. Hernandez to serve the final four months of his term in a federal prison would have exposed him to a heightened health risk, the Court would have directed that these four months be served instead in home confinement. At the time of sentencing, however, the Court did not know and could not have known that the final four months of Mr. Hernandez's sentence would be served at a time of a worldwide pandemic to which persons with asthma, like Mr. Hernandez, have heightened vulnerability.
Elsewhere in Judge Engelmayer's order, he suggests that Hernandez and Lazzaro file a request with the Bureau of Prisons to shift Hernandez's last months to home confinement. Hernandez is expected to be released in August.