DRAMA's "Forever And A Day" video is a work of city-bound transience
Watch the Chicago duo's almost eerily prescient new clip for their latest single off Dance Without Me.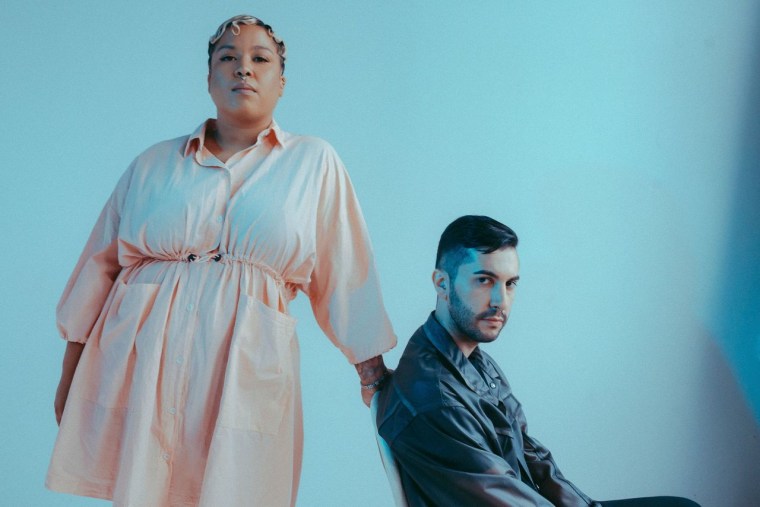 Chicago-based duo DRAMA — lyricist Via Rosa and producer Na'el Shehade — make music that blossoms in life's in-betweens. Earlier this year, they put out their long-anticipated debut LP Dance Without Me on Ghostly International, and today, they're debuting a new video for the glossy and propulsive "Forever And A Day," a song in which Rosa finds liberation in the impermanence of a partnership: "I wanted to describe the importance of communication in relationships and how forever works."
The song's video, co-directed by Scott Perry and Tucker Bliss, illustrates this state of transience by stitching short but ultimately striking vignettes from across New York City. "In the aftermath [of a relationship], life feels almost paused: we're lost in thought, distracted, daydreaming, staring off into oblivion, plagued by inner monologue," Perry and Bliss wrote in an email. "Sometimes it's sad, sometimes it's funny, sometimes it's just the way it is. We wanted to make a film that focuses on this pause, where basic existence feels impossible, but you have to stomach it and ride it out. This video takes a look at inner thought from the outside, as distracted, vacant, and not present."
"The video was shot just before the pandemic hit in NYC," Rosa and Shehade added. "While it wasn't the initial message, we can now see it as a love letter to New York and cities worldwide, the complex web of relationships and moments that we all miss." Watch the "Forever And A Day" video below.