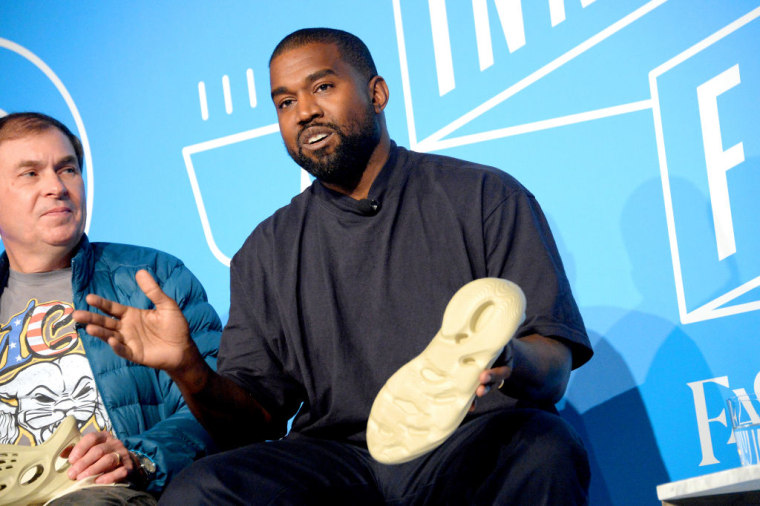 Kanye West has given some of the first insight into his bid to run for the presidency of the United States in a wide-ranging interview with Forbes.
Speaking with the magazine for over four hours via phone from his Wyoming ranch, West stated that he's running for president in 2020 under a new banner—the Birthday Party—with guidance from Elon Musk and Wyoming preacher Michelle Tidball as his vice presidential candidate. The rapper also revealed anti-vaccer and pro-life opinions as well as suggesting Marvel's Black Panther is the model of how government should be run. "Like anything I've ever done in my life," West said of his plans, "I'm doing to win."
West has repeatedly discussed running for president and returned to the idea earlier this month shortly after dropping new song "Wash Us In The Blood" and confirming work on a new album. Speaking to Forbes, West said he would run as a Republican candidate if Trump were not in place and that he has little concern about potentially taking votes from Democratic candidate Joe Biden.
"I'm not saying Trump's in my way, he may be a part of my way," West told the magazine. "And Joe Biden? Like come on man, please. You know? Obama's special. Trump's special. We say Kanye West is special. America needs special people that lead. Bill Clinton? Special. Joe Biden's not special."
West remained vague on many of areas of policy, stating that he prefers to think of things as "designs." However, there is a role for Elon Musk in the White House: "I proposed to him to be the head of our space program," West said of the billionaire Tesla founder.
Speaking from home, West revealed that he contracted coronavirus in February ("Chills, shaking in the bed, taking hot showers, looking at videos telling me what I'm supposed to do to get over it") but that he remains wary of any potential vaccine.
"It's so many of our children that are being vaccinated and paralyze," he's quoted as saying. "So when they say the way we're going to fix Covid is with a vaccine, I'm extremely cautious. That's the mark of the beast. They want to put chips inside of us, they want to do all kinds of things, to make it where we can't cross the gates of heaven."
Elsewhere West was critical of Planned Parenthood, who he said "have been placed inside cities by white supremacists to do the Devil's work," and claimed that Jared Kushner once asked him why "we don't have Black leaders, we just have hustlers."
Though vague on taxes and foreign policy, West said the fictional country of Wakanda, as depicted in Black Panther, was how he wants to run America. "I'm gonna use the framework of Wakanda right now because it's the best explanation of what our design group is going to feel like in the White House… Let's get back to Wakanda… like in the movie in Wakanda when the king went to visit that lead scientist to have the shoes wrap around her shoes. Just the amount of innovation that can happen, the amount of innovation in medicine—like big pharma—we are going to work, innovate, together. This is not going to be some Nipsey Hussle being murdered, they're doing a documentary, we have so many soldiers that die for our freedom, our freedom of information, that there is a cure for AIDS out there, there is going to be a mix of big pharma and holistic."
The interview was published after it was revealed this week that West reportedly hasn't filed any paperwork to run for president and that his Yeezy company received millions in loans from the federal pandemic loan program to guide them through the coronavirus crisis.