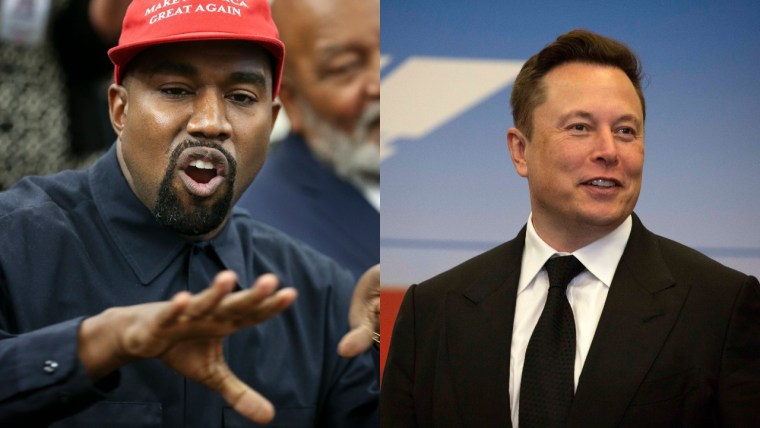 Following Kanye West's disturbing interview with Forbes, it seemed like the rapper had lost his biggest supporter, billionaire Tesla founder Elon Musk. Now, it seems like that may not actually be the case, according to Page Six.
In the Forbes interview, West made a variety of far-right statements that included claims that Planned Parenthood "does the devil's work" and a rejection of vaccines. Speaking with Page Six, Musk claimed that West spoke to him later about the comments. "Kanye explained afterward some of the reasoning behind why he said what he said," Musk said. He did not go into detail about which of West's comments he disagreed with, nor which were subsequently clarified by the rapper. "It makes more sense than many people, including me, realized."
Musk affirmed his support for West's 2020 bid, but went on to say that he thinks Kanye would be better off running in 2024. When asked to explain why that might be, however, he was fairly cryptic. "Brevity is the sole meunière of wheat," he said.
Musk's suggestion that West delay his campaign comes as reports emerge that the rapper has yet to file any official paperwork with the Federal Election Commission in support of such a campaign, and is currently polling at 2% in the race.