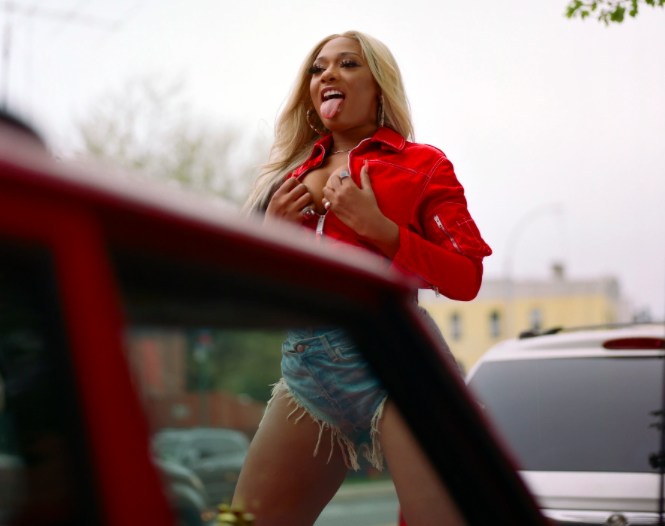 In between studying for school and penning new sure-to-be hits with the likes of Cardi B, Megan Thee Stallion is still very much writing the horror screenplay that she began teasing late last year. In a new interview with Variety, Meg remains tight-lipped on her cinematic venture, but promises that "it's gonna be something that definitely blows your mind; you've never seen it before."
Though details are scarce, and she has no desire to repeat history and remake a classic (earlier this year she asked "how many times can you remake Halloween?"), Meg has expressed what draws her to movies like Sam Raimi's Evil Dead in the past. "I like movies that make you semi fall in love with the villain so you have sympathy for him," she told Vogue last year. "You're not gonna want the villain to die, maybe he won't die. 'Cause I feel like every good story, you can't just necessarily kill off the villain. That's why the Batman never killed Joker."
As far as directors are concerned, she's got her eye on Jordan Peele. No word as far as casting is concerned, but keeping Meg's legendary tribute to Brenda in Scary Movie 2 in mind, let's hope that Regina Hall has some space on her calendar.