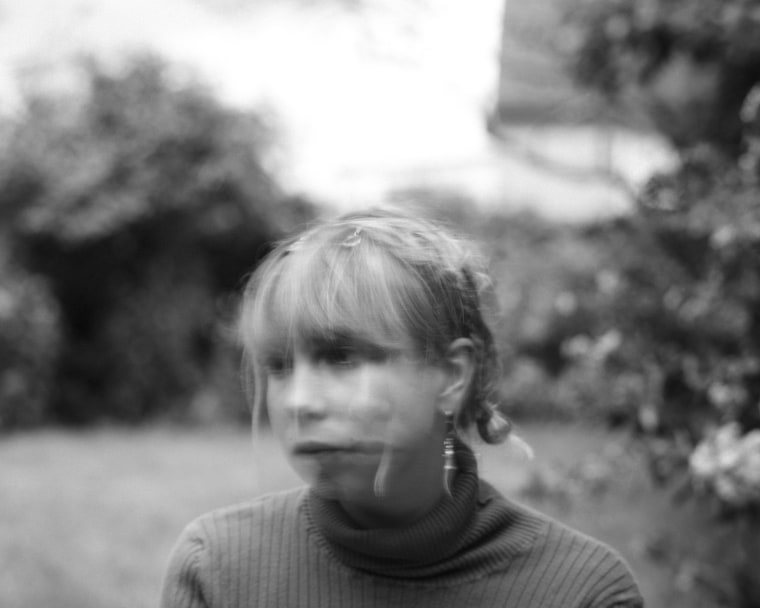 This year was supposed to be a landmark for 23-year-old singer and songwriter Lili Trifilio. On the heels of her band Beach Bunny's debut album Honeymoon, and the viral TikTok success of their 2018 single "Prom Queen," the band was booked and ready for a world tour and the summer festival circuit — including stops at Coachella and Riot Fest.
Midway through their North American tour, though, the band was forced to return home to Chicago in compliance with pandemic protocol. Stuck inside during a particularly stormy Midwest spring, and inspired by the self-sufficient production style of Grimes (who had recently dropped Miss Anthropocene), Trifilio began sharpening her own production chops on Logic. Adopting a new alias as tiger lili (named after the flowers in her garden), Trifilio plunged headfirst into a fantasy, unbound from genre lines.
The first song she wrote was "lightning," a soaring, cross-country stomper that sticks to the bones and makes a strong case for MIDI Americana — think equal parts flower power and Area 51. Ahead of the song's debut, we caught up with Trifilio, who explained how the lore of tiger lili came to fruition. Read our Q&A, and hear "lightning" for yourself, below.
The FADER: You've been doing so much with the band lately — when did you decide that you wanted to start doing some stuff on your own on the side?
Lili Trifilio: It definitely all stems from quarantine, sometime in April. I was bored out of my mind and looking for an outlet to get my stress out and not think about the state of the world. I invented a character to cope with it. She's kind of my alter-ego.
What separates tiger lili from Lili?
I built this crazy lore around her. Without giving away too many details, she's a girl from the future — an internet hacker — and she's sending music back to the past to connect with people. In the future, when she's making music, it's a similar apocalyptic moment. I think I was just feeling lonely and was trying to connect through music, but I didn't want to write "quarantine songs." I think creating fiction was easier than focusing on the issues that were right in my face.
So where Beach Bunny is more of a personal reflection, tiger lili is your own mythology.
Totally. With this project, I want to run wild with the more creative side. I'm not trying to stick within a particular genre or aesthetic. I want to be able to be flexible with it, whereas with Beach Bunny I have a more specific brand that I like to keep that's more reflective of myself.
This first single, "lightning," feels very evocative of the stormy night that you wrote it. How did the song come together?
I was trying to make the ending very reminiscent of a thunderstorm, with the guitars exploding and everything, so I'm glad it translated. I was missing someone that I had been talking to prior to quarantine, and that was weighing on my mind. I fictionalized it, in a way. I'm not from Oklahoma, but I wanted to use those symbols of Americana to tell the story. At the time, I was listening to a lot of Alex G and a lot of Grimes. This is also my first time producing anything. I started teaching myself in March and have been keeping up with it ever since. The guitar was live, but the rest was all done through Midi keyboards and vocal layering.
Where do you want to take the project from here?
The universe is ever-expanding. It's hard to say what a future album would sound like, but there's some stuff in the future that still has Americana references in mind. I'm inspired by so many genres, and I think this project will be very explorative of that — aesthetically, too. I'm having fun with the lore of the character, and being able to reinvent myself with the character, while having Beach Bunny at the same time.