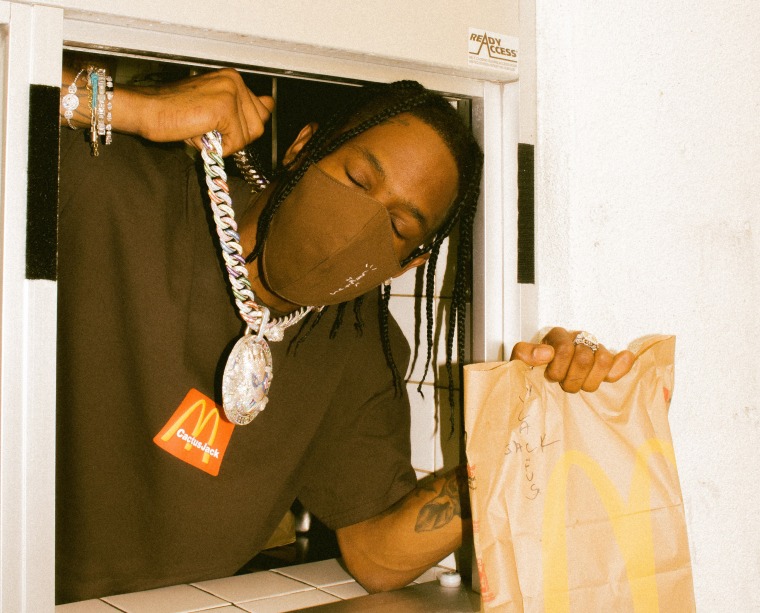 Travis Scott has officially unveiled his latest McDonalds collaboration, including his own signature order being added to the restaurant menu. Scott's team-up with the fast food retailer launched on Tuesday, September 8, and includes a range of merch that can be shopped at shop.travisscott.com
A press release explains that the merch collection "features nods to vintage McDonald's campaigns, and includes items ranging from t-shirts and hoodies to entirely cut + sew garments and collectible accessories." Travis Scott and his Cactus Jack team have also designed apparel for the McDonald's crew.
A TV ad was debuted alongside the merch. In it Scott orders his signature meal; a Quarter Pounder with cheese, bacon, and lettuce; medium fries with BBQ sauce to dip, and a Sprite. Check that out below.
The "Travis Scott Meal" marks the first time since the 1992, when NBA legend Michael Jordan struck a similar deal, that a celebrity's name has been featured on the McDonald's menu. Both Scott and McDonald's are supporting charitable organizations during the month-long promotion.