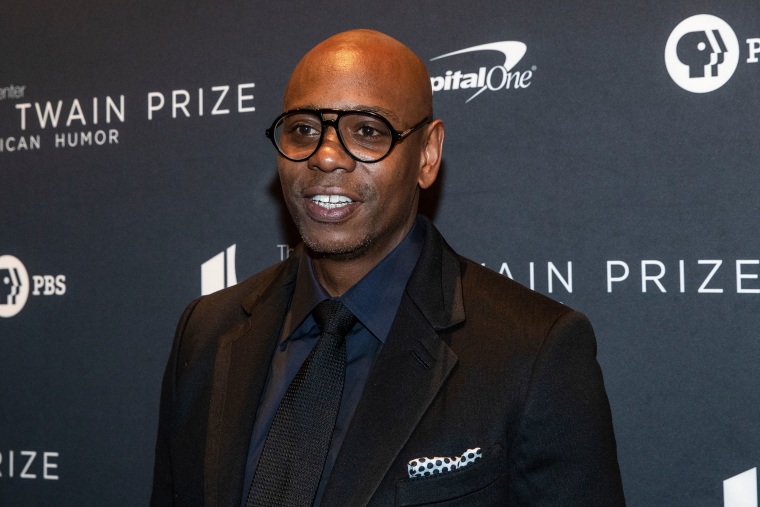 Chappelle's Show arrived on Netflix this month, and soon after the program's creator Dave Chappelle successfully lobbied the streaming platform to remove it from their library. Chappelle revealed his efforts in mini stand-up special entitled Unforgiven, which debuted on Tuesday on Chappelle's Instagram page.
In the 18-minute video, Chappelle says he "never got paid" by ViacomCBS, the company that owns Comedy Central, after he abruptly departed Chappelle's Show in 2005. The news of the program's arrival on streaming came as a surprise: "I found out that these people were streaming my work and they never had to ask me or they never have to tell me," Chappelle says. "Perfectly legal 'cause I signed the contract."
Chappelle says Netflix was receptive to his concerns. "I called them and I told them that this makes me feel bad. And you want to know what they did? They agreed that they would take it off their platform just so I could feel better."
Chappelle's Show is still available to stream on other sites like Comedy Central and HBO Max, and Chappelle is asking his fans not to watch the program until a fair deal is worked out. "If you ever liked me, if you ever thought there was anything worthwhile about me, I'm begging you, please don't watch that show. I'm not asking you to boycott any network. Boycott me, boycott Chappelle's Show. Do not watch it unless they pay me."