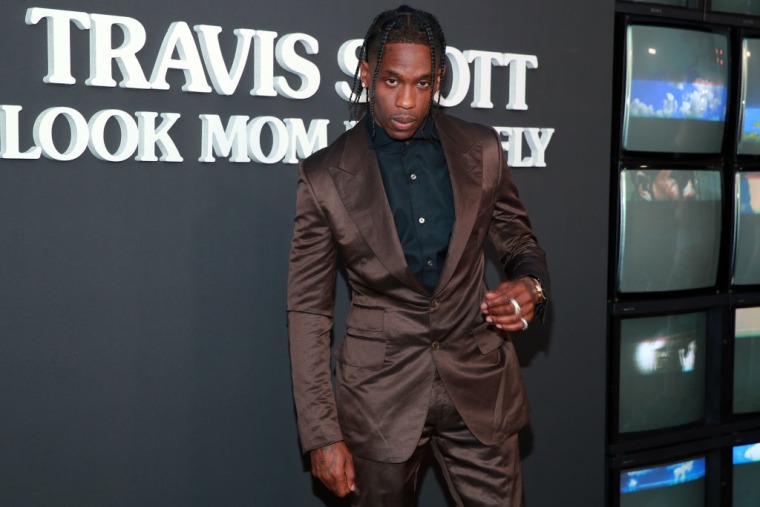 It's good new for anyone who has listened to "Sicko Mode" and thought, "I want to smell like that guy" because Travis Scott is launching his own fragrance. The rapper and brand magnet has teamed with Swedish company BYREDO on a limited-edition range of colognes and candles.
Both items are currently available to hypebeasts with smells to cover from Scott's official webstore. The Travx Space Rage range comprises of a bottle of Eau De Parfum ($285) and a scented 240g candle ($95). Both utilize notes of "Cosmic Dust," "Starlight," and "Atmospheric vapor" scents emblematic of dark nebulae.
This latest brand partnership marks a busy year for Scott in the commercial world. Early on in lockdown he performed a live show inside the Fortnite world. Meanwhile, in September McDonalds rolled out its official Travis Scott meal as part of a deal that saw Scott customise the fast food chain's menu and even design uniforms for its staff. He also helped launch the Playstation 5 as part of a new deal with Sony and shared his Nike Dunk project.
A Forbes profile published this week estimates Scott has made $100M outside of music in 2020 and suggests more is to come in the new year. Scott introduced the magazine to Cacti, an upcoming hard seltzer he's been working on with brewing giants AB InBev. The same cover feature suggests that Scott's deal with Sony will run for multiple years and "could involve a cobranded console and perhaps even a game designed by Scott."
Scott's most recent album Astroworld dropped in 2018. Earlier this year he shared his aptly titled No.1 single "Franchise".