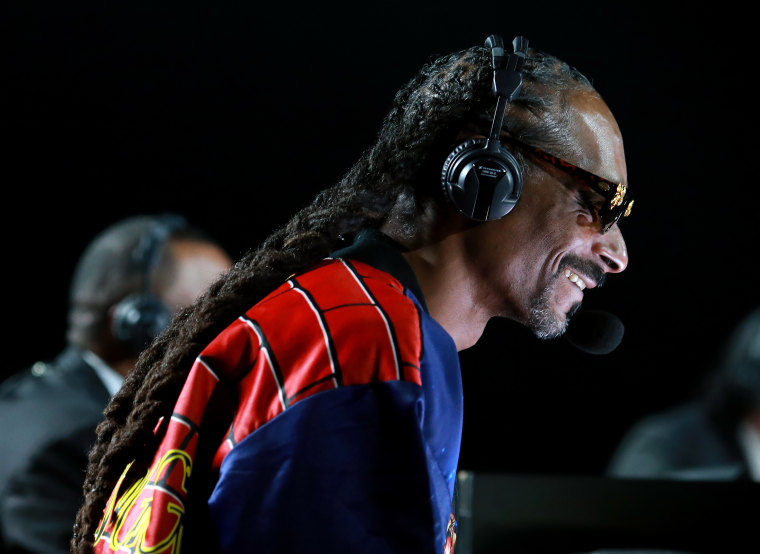 Snoop Dogg has been lobbying President Donald Trump through two activists to pardon Michael "Harry-O" Harris, co-founder of Death Row Records, according to a report in The Daily Beast. Harris was imprisoned over 30 years ago on drug trafficking and attempted murder charges.
The push is being taken to Trump directly by Alice Johnson, who became a criminal justice reform advocate after Trump pardoned her life sentence two-and-a-half years ago. "The president knows how much this case means to me," Johnson told The Beast. "In reviewing Michael Harris' case, his story, and what he's gone through, this is such an unfair case… He should have been home a decade ago. I really felt for this man. I am very hopeful that he will be home before the end of the Trump administration."
The case was brought to Johnson's attention by Weldon Angelos, another former prisoner pardoned by Trump, who had discussed the case with Snoop Dogg. All three reviewed the case on December 26 in a conference call, where Snoop reportedly called Harris "a pillar of the community." Johnson agrees, according to the report, and "is not taking no for an answer" in her pursuit of a pardon.
Snoop Dogg's efforts come two years after he and Trump publicly clashed. The President was outraged by his depiction in a music video, where Snoop shot a fake gun at a clown that resembled Trump. "Can you imagine what the outcry would be if @SnoopDogg, failing career and all, had aimed and fired the gun at President Obama? Jail time!" Trump wrote on his since-deleted Twitter account.
According to Johnson, however, Snoop Dogg is "appreciative" of what she describes as Trump's policies "in terms of getting folks released from prison." She also said that Snoop gave her a message to convey to Trump: "I appreciate what you've done for some of our brothers, even if you don't release Mr. Harris."
Trump is widely expected to issue dozens of pardons on January 19, his last full day in office. Lil Wayne is reported to be on the list.