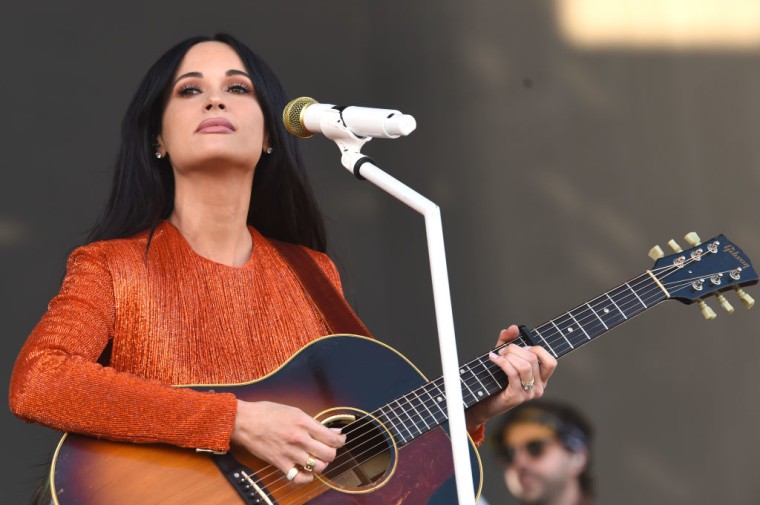 Kacey Musgraves is selling a new T-shirt referencing Senator Ted Cruz's outrageous decision to fly to Cancun while residents in the state he represents are devastated by winter storms which have already claimed the lives of at least 47 people. Cruz was shamed into returning from a family holiday in Mexico this week with the Senator claiming that he had merely left the state to accompany his kids on a trip and was always planning to return immediately.
Musgraves doesn't seem to be buying that excuse, however, and has revealed new merch aimed at helping those in Texas in need of aid. The T-Shirt, available through Sunday February 22, comes with the message "Cruzin For A Bruzin'." The tee can be purchased here and, according to Texan Musgraves, "will directly support Texans affected by the storm and also to homeless immigrants seeking shelter and food." Tweeting about the merch, Musgraves referenced her song "Slow Burn," writing: "Texas is cold, I can be cold."
Texas is cold, I can be cold. https://t.co/TglB3AsEkt

— K A C E Y (@KaceyMusgraves) February 19, 2021
Proceeds will be donated to Feed The People Dallas, Casa Marianella, and the American Red Cross Of Central And South Texas.
In the past few months has Musgraves appeared alongside Troye Sivan on "Easy" and voiced a character in new Studio Ghibli movie Earwig and the Witch. She recently spoke about her upcoming new album, the long-awaited follow-up to 2018's Golden Hour.