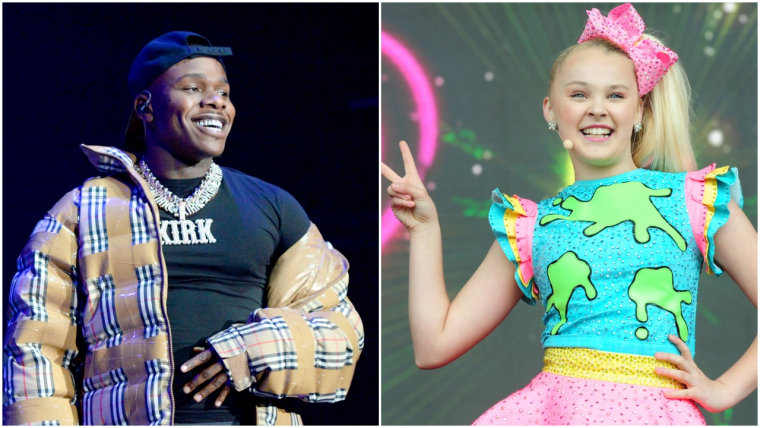 In terms of bizarre rap beef almost entirely generated by a breathless social media frenzy, 2021 will probably not be able to top the DaBaby/Jojo Siwa odyssey. Over the weekend, DaBaby shared a freestyle over the instrumental for SpotEmGottEm's hit "Beatbox," and raised eyebrows with some lyrics that referenced teen idol JoJo Siwa: "Turn me up, niggas gon' see why/ Nigga, you a bitch, JoJo Siwa." To be fair, DaBaby doesn't do himself in favors in the music video by holding up a picture of Siwa in the music video, which you can watch below.
Siwa is an extremely popular internet personality with over 12 million YouTube subscribers, so she has internet shooters who were willing to press Dababy over the weekend. The controversy grew to a point where DaBaby tweeted at Siwa on Sunday night, insisting that there was no smoke to be had.
"my 3 year old princess is your number 1 fan," he wrote. "Don't let em trick you into thinking id ever have a problem with you. My word play just went over their heads." Siwa has not yet responded, but here's hoping we can soon put this entire thing to bed.
@itsjojosiwa my 3 year old princess is your number 1 fan. I bought her every product you have out. She think she you.😂

Don't let em trick you into thinking id ever have a problem with you. My word play just went over their heads.

All love on my end shawty, Keep shinning! 💝

— DaBaby (@DaBabyDaBaby) February 21, 2021