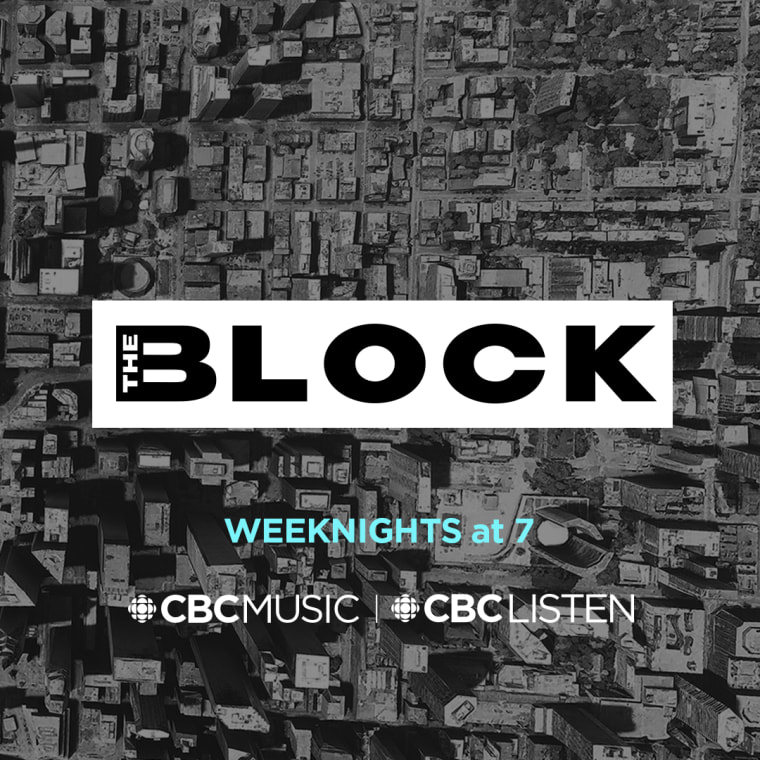 When it comes to Black music in Canada, the focus remains heavily on Toronto as home to some of the biggest artists in the world. But, with Black music history all over the country, there are a number of artists working on shifting the musical focus to Western Canada. From Vancouver to Winnipeg, Black music hubs have long existed in different capacities and, thanks to the democratizing nature of the internet, more artists are making waves across the country without having to head east.
Across Canada's West Coast, which includes Manitoba, Saskatchewan, Alberta, and British Columbia, Black art communities flourish largely on their own. Without Black music infrastructure in many of these provinces, many of the scenes function insularly, despite being home to some of the largest and most populated metropolises in Canada. In the 1990s and 2000s, artists like Vancouver's Razcals, Victoria, B.C.'s Zaki Ibrahim, Winnipeg's Mood Ruff, and Edmonton's Kreesha Turner made in-roads, collaborating with Toronto-based artists and often relocating to the city for better access to management, radio, and a steady circuit of venues to perform at. Rascalz most famously dropped the classic "Northern Touch" in 1997, featuring Toronto rappers Kardinal Offishall, Checkmate, Thrust, and Choclair; breaking ground as one of the first rap songs to receive widespread airplay across Canada and bringing listeners from the nation's largest city more in tune with their West Coast counterparts. By the early aughts, Zaki Ibrahim's brand of hip-hop infused jazzy soul made her an indie darling and must-see in Toronto's live music scene, fuelling the success of her acclaimed 2008 EP Eclectica (Episodes in Purple). After garnering a Juno nomination for her single "Money" in 2009, her full-length debut Every Opposite in 2012 was longlisted for the Polaris Prize. After winning a radio competition in Edmonton, Turner's jazzy-pop&b would also find a home on airwaves across the country in the late 2000s, eventually topping both Canadian and American charts with "Don't Call Me Baby."
Today, digital platforms and streaming make it possible to forge a career in Canada without ever having to travel to the nation's perceived musical hub, or beyond. After Flow 93.5, Canada's first Urban radio station, the format began cropping up in other parts of the country on community stations and time blocks on Top 40 stations—pushing back against the country and adult contemporary stations that dominate.
With newer radio platforms like CBC's The Block, serving artists and listeners across Canada and beyond, the possibilities for Black artists in Western Canada are endless. For host Angeline Tetteh-Wayoe, originally from Edmonton, Alberta, her earliest memories of Black music forged a sense of belonging. "Growing up as a black girl in Edmonton, Alberta, you already aren't invited to the party, they don't want you with the club," she explained to FADER. "You don't have a place to belong. So when I discovered hip hop music, I was like, 'oh! finally, a place for me to be right here."
Today, a new crop of young artists are redefining what Black music can look, feel and sound like in other parts of Canada. From Vancouver's Boslen and Edmonton's Mouraine to Calgary-based artists like Sinzere and Justine Tyrell, and Winnipeg-based YSN Fab and Super Duty Tough Work, artists from western Canada are helping to shape the country's sound from coast to coast.
Be sure to tune into The Block, Monday to Friday nights at 7 p.m. across Canada / 7:30 p.m. in Newfoundland on CBC Music. Episodes can also be streamed anytime on CBC Listen .