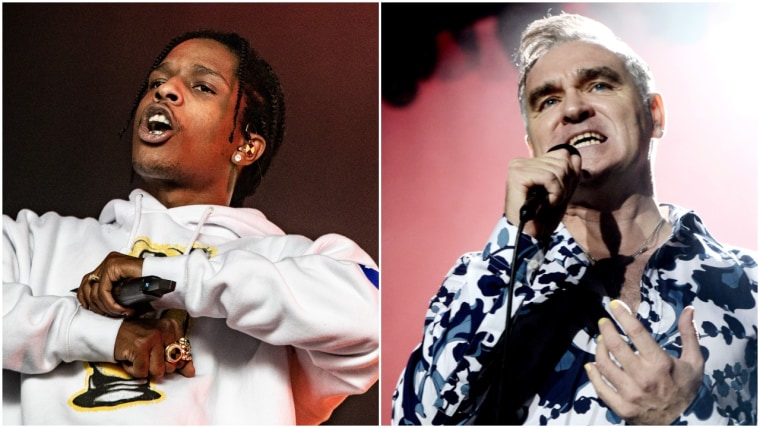 A$AP Rocky is the cover star of this month's issue of GQ, and for his cover story the rapper discussed his upcoming album All Smiles. The project is "about 90% complete," Rocky says, and its recording has featured one unexpected and unfortunate collaborator: Morrissey.
The two have been working on music remotely over the past year, with Morrissey "writing, producing, and contributing vocals" for All Smiles. Rocky, a self-professed superfan of Morrissey, praised his work ethic: "Anything you need him to do, he show up and do," Rocky says in the interview.
Appearing on Rocky's upcoming album could prove to be a cultural lifeline for Morrissey. His contributions to indie rock with The Smiths and throughout his solo career have been overshadowed in recent years due to his allegiance with the British far-right and comments like "everybody prefers their own race." He was recently parodied as a washed-up, overweight, racist singer on an episode of The Simpsons, prompting a distressed statement in response.
All Smiles will be "way more mature" than Rocky's previous albums, the rapper claimed, and will revolve around the concept of a "ghetto love story." "It's all about the evolution," Rocky said of the album. Elsewhere in the profile, Rocky talks about his much-publicized stint in Swedish prison, Donald Trump, and his relationship with Rihanna. Read it in full here.