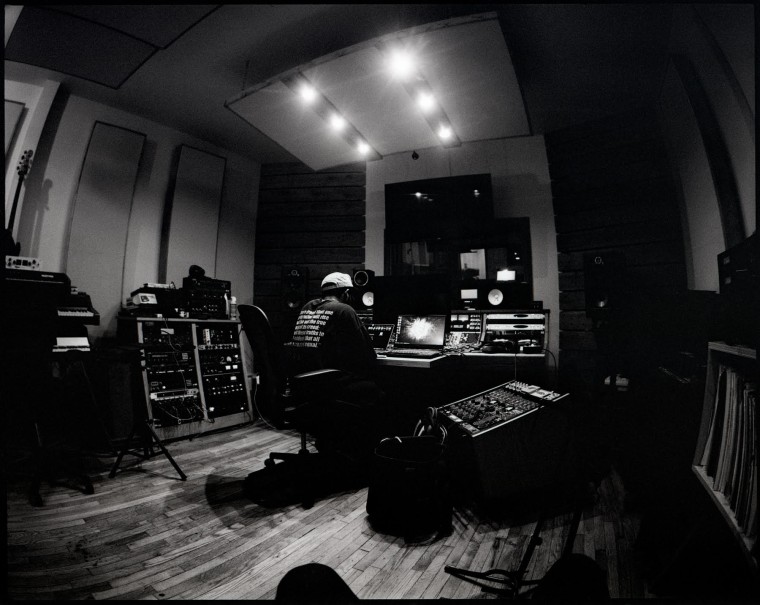 A beat tape mainstay since the late aughts, Knxwledge has built an almost cult-like fanbase not only wiith his own releases, but working with artists like Kendrick Lamar, Griselda's Westside Gunn, and alongside Anderson. Paak as the producing half of NxWorries. The producer is known for dropping new music at an almost breakneck pace, mainly on Bandcamp, including last year's 1988 and mixtapes like WT_PRT15 along with dozens of others. With over 100 projects under his belt, it's almost surprising that his production—often sample-heavy, slow-grooving, mood-setting vibes—hasn't found its way into the film and TV realm more often.
Today, his music finds anoher home on HBO's latest comedy series PAUSE with Sam Jay, setting the tone for the laid-back show. The FADER caught up with producer Knxwledge to find out how he connected with comedian Sam Jay, and how his work fits into the dynamic of the show.
The FADER: You've had music on TV shows like Insecure before, but how different was the experience of scoring from working on your own music?
I think Issa was just a fan of Nxwrries and picked that joint. [With PAUSE], this time was a lot different. Even though I wasn't on set with them, I was able to get a feel for everything just lining up the episodes in my DAW and feeling things out. Shoutout Ableton Live. I definitely need to hit them up and let them know it's a movie/show DAW now.
How was your approach to scoring the show different from how you approach creating an album or EP?
The process was very different. For this, I'm able to pull things from a large catalog of loops, tracks, and feels from over the years. Blessed to be able to have such a catalog.
Did Sam Jay give you any guidance about creating the score or did she kind of trust you to just bring what you already do into the fold?
Not at all! We respected each other for our work and then just got to it. It's a blessing of an opportunity. I have to thank Sam, Zack, and HBO for that one. Y'all know where to look for the steady heat.
What kind of mood did you want to create with each episode?
Each episode has a different feeling. There's a different feel about every 2 minutes with this show. So many great conversations, some of which don't get discussed often. I had to keep it groovy.