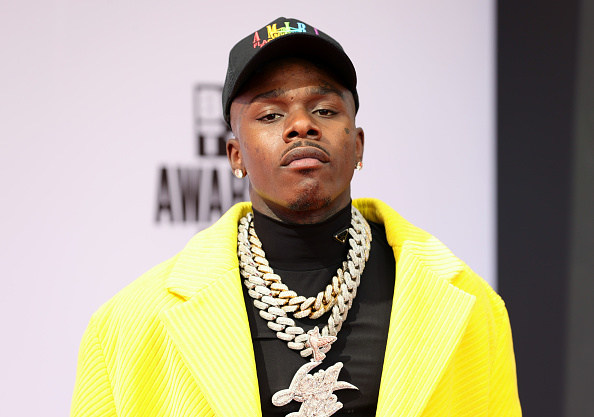 Only a week after issuing a formal apology to the LGBTQ+ community over homophobic and stigmatizing comments about HIV, DaBaby has deleted the post from his Instagram account.
The post was originally shared in response to on-stage comments made during his Rolling Loud performance in Miami. In between songs, the rapper told the crowd "If you didn't show up today with HIV, AIDS, or any of the deadly sexually transmitted diseases that'll make you die in two to three weeks, then put your cellphone lighter up," and "Fellas, if you ain't sucking dick in the parking lot, put your cellphone lighter up." His comments were denounced and criticized by artists and past collaborators including Dua Lipa, Elton John, Questlove, and Madonna, and he was subsequently dropped from a number of music festivals including Parklife, Lollapalooza, Governors Ball, and Day N Vegas.
The rapper initially doubled down on his comments before tweeting an apology for the HIV/AIDS comments and including a message apologizing for "being me the same way you want the freedom to be you" at the end of his video for "Giving What It's Supposed To Give."
Last Monday, the rapper shared a formal apology to his Instagram. "I want to apologize to the LGBTQ+ community for the hurtful and triggering comments I made," it read. "Again, I apologize for my misinformed comments about HIV/AIDS and I know education on this is important." As Pop Crave pointed out, the post was deleted by Sunday.