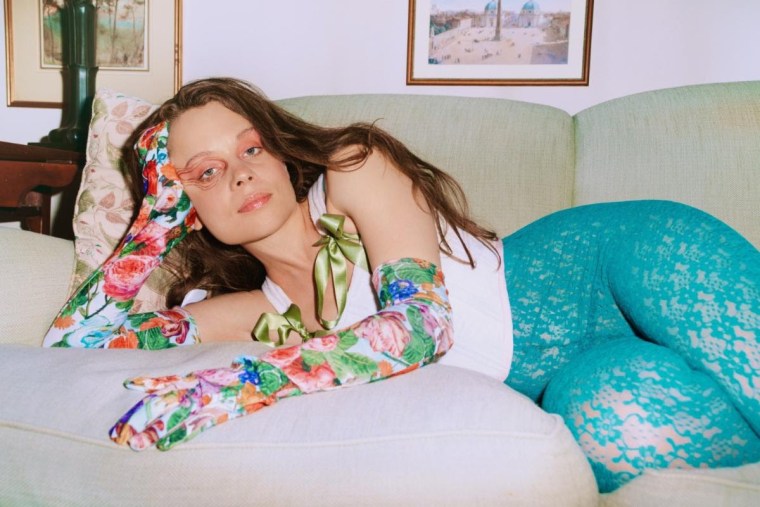 An utterly individual voice in underground pop music, Fauness is preparing her debut EP Maiden No More for release on October 8. The lead single from the project is "Dragonfly," a song that showcases the London artist's impeccable ability to conjure radio-ready jams for her own universe — the song is a glittering, joyful thing, much like its namesake.
"Dragonfly" hints at a theme of liberation, and that's pressed home in the track's music video. Co-directed by Fauness and Aarony Bailey, the artist herself traverses around a forest with a leash (or is it a noose?) around her neck, relentlessly cheerful as she searches for her liberation. On her Instagram page, Fauness wrote about how myths surrounding dragonflies, long seen as "symbols of transformation," inspired the song:
Their status in myth is more flattering in Non-Western cultures (Japanese, Navajo to name only 2). Europeans often saw dragonflies as agents of the devil. They have been called the "devil's horse"…
One German folktale involves a young woman who was far too independent for her own good. She rode around on her horse all day and didn't do what people expected her to do as a young woman of marriageable age…
Riding through the forest at night she ran over a little man who cursed her for her disobedience, yelling, "May you always be joined to your horse as one!" Together, the wild girl and her horse became the dragonfly.