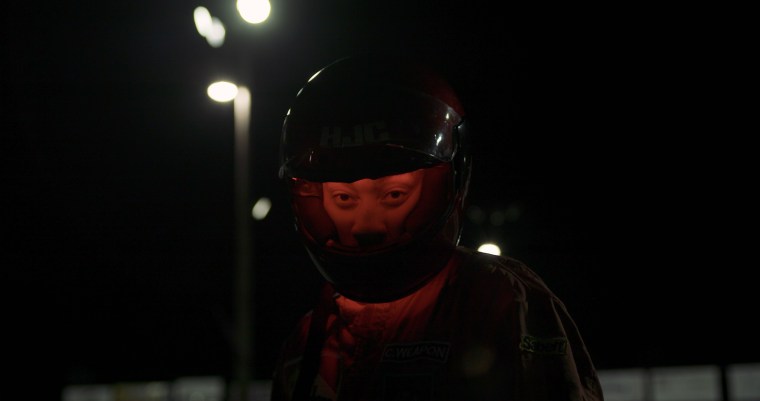 Cadence Weapon has won the 2021 Polaris Prize for his album Parallel World. The Toronto-based rapper, real name Rollie Pemberton, will receive a $50,000 prize fund and additional financial support for a future release.
The prize is awarded annually to the "Best Canadian album of the year based on artistic merit without regard to genre, sales history or label affiliation." Parallel World was selected from a shortlist that also included albums from Mustafa, The Weather Station, TOBi, and DijahSB.
Accepting his title, Pemberton said: "If I won this, I wanted to announce that next year I'll be using some of my resources to organize some voter registration events around the Toronto municipal election, as well as the Ontario provincial election because we need some changes to our leadership and we need to make things more equitable for people in this city to be able to vote. I also just want to take this time to mention that Justin Trudeau has worn Blackface so many times he can't even remember how many times, and he was just given a third term. That's exactly why I need to be making rap records that are political, that are about these subjects because that's still a fact today."
"Finally, this goes out to everybody in Edmonton and Alberta! I'm from Edmonton, 780, we've never been here before. I want to show everybody, all the young artists listening right now, and watching this, you don't have to be from Toronto. Your experience is valuable. Your art matters. Coming from Edmonton, I don't want you to forget that. The prairies got something to say. E-town."
The album was released in April this year and was described in a press statement shared at the time as "his most political to date, touching on themes of systemic racism, structural inequality, police profiling, gentrification, the internet's pervasive effects on the lives of today and the surveillance state that disproportionately punishes people of color."
Due to "the continued uncertainty around returns to public gatherings," Polaris organizers did not host a winner Gala event this year. An in-person event is planned for 2022.
Polaris Prize 2021 shortlist:
Leanne Betasamosake Simpson, Theory of Ice
Cadence Weapon, Parallel World
DijahSB, Head Above The Waters
Dominique Fils-Aimé, Three Little Words
Mustafa, When Smoke Rises
The OBGMs, The Ends
Klô Pelgag, Notre-Dame-des-Sept-Douleurs
TOBi, Elements Vol. 1
The Weather Station, Ignorance
Zoon, Bleached Wavves