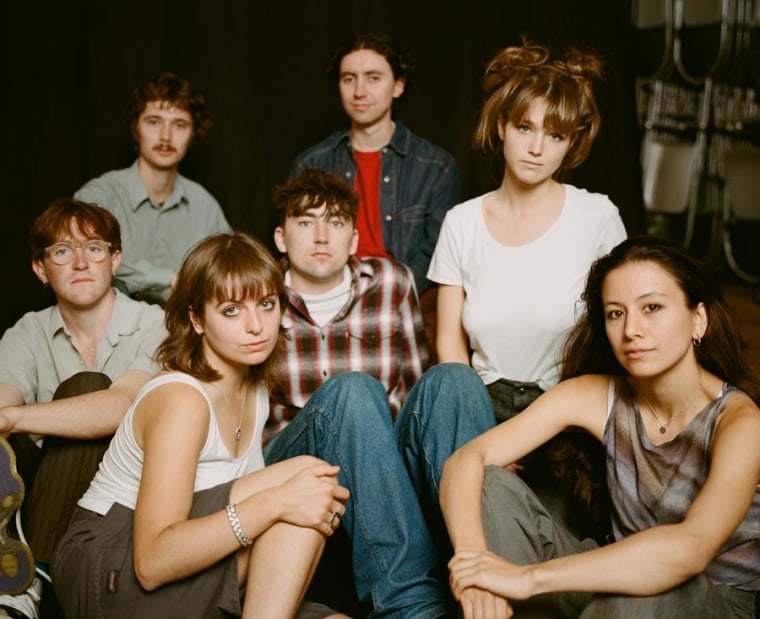 Black Country, New Road have announced details of their second album. Ants From Up There is due on February 4 2022 via Ninja Tune. You can hear new track "Chaos Space Marine" below.
Ants From Up There is the British band's follow-up to debut album For The First Time, released earlier this year. That album, largely a collection of the band's early material, was nominated for the Mercury Prize and featured the singles "Athens, France" and "Sunglasses." The group spoke to The FADER about the album in an interview you can read here.
According to a press statement the new album was recorded at Chale Abbey Studios on the Isle Of Wight. "We were just so hyped the whole time," Tyler Hyde of the band is quoted as saying. "It was such a pleasure to make. I've kind of accepted that this might be the best thing that I'm ever part of for the rest of my life. And that's fine."
Ants From Up There tracklist:
"Intro"
"Chaos Space Marine"
"Concorde"
"Bread Song"
"Good Will Hunting"
"Haldern"
"Mark's Theme"
"The Place Where He Inserted the Blade"
"Snow Globes"
"Basketball Shoes"