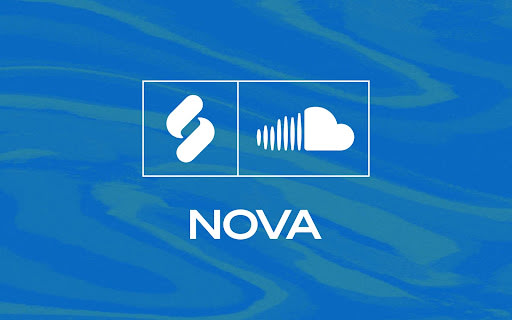 Music creation platform Splice has teamed up with SoundCloud for the launch of Nova, a contest to bring emerging artists, producers, and sound designers to the world. Chosen in part by the Splice user base, winners have access to distribution, monetization, and marketing from SoundCloud in order to kickstart their career.
With a library of over 2 million pre-cleared samples, this is the first time Splice has opened the sample pack door to their users, previously this was only been available to established sample labels and creators, the likes of Murda Beatz, WondaGurl, Travis Barker, Chad Hugo, George Clinton and Boi-1da.
"As leaders in new music discovery and creator empowerment, SoundCloud and Splice share the same DIY ethos to elevate the emerging artists and thriving communities found on our platforms who are driving music culture forward,'' says Jeff Ponchick, Vice President and Head of Creator, SoundCloud. "The Nova program combines our unique capabilities, music expertise and scale to offer new opportunities for artists, creators and fans to come together to grow careers and break new artists.
Starting next January, Splice is set to release twelve Nova Artist Packs—collections of signature sounds, loops, and samples—following a series of competitions that will whittle entrants down with the help of curators and users from both platforms. Those selected will end up in a genre-spanning catalog alongside existing packs from artists and producers. Of these twelve, four will receive enhanced marketing and distribution services, including dedicated account management, marketing and promotion, distribution, monetization, and $20,000 in marketing.
Splice's Chief Music Officer, Maria Egan says, "We're opening the doors to our most talented users and leveraging our global producer community to amplify these creators. The power of our platform, alongside this incredible partnership with SoundCloud, will give artists a unique opportunity to kick start their careers."
For more information and to enter the competition, click here.