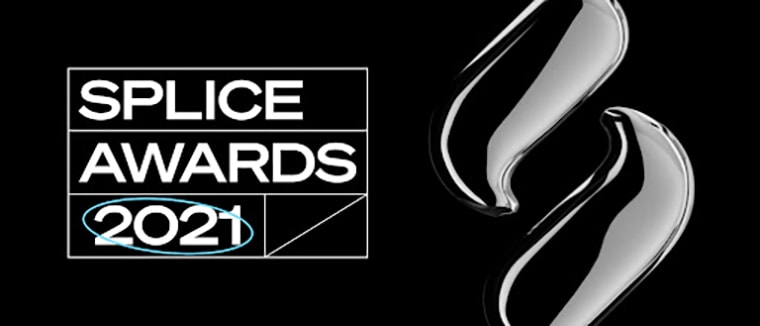 With the year winding down, looking back on the biggest hits of 2021 is impossible without acknowledging the sound architects who created them—at times without ever meeting the track or project's other collaborators in person in a post-pandemic world. Splice, the creative platform for more than 4 million musicians to find sounds, loops and one-shots announced the winners of their second annual Splice Awards, including producers Hit-Boy, Quincy Jones, UNIIQU3, and Jenna Andrews taking home some of the biggest awards of the year.
"Being recognized by Splice as Producer of the Year is a humbling honor at this time in my career," says Hit-Boy, who has worked with everyone from Beyoncé and Drake to Jay-Z, Kid Cudi, and Kanye West. "Working with Nas on King's Disease II this year has been a true highlight for me, and the sounds of Splice helped me shape its creation. With the Splice Awards, it's great to see producer culture celebrated at such a high level."
Jones, whose storied career has spanned over seven decades with a discography that ranges from Michael Jackson to Frank Sinatra, took home Splice's inaugural Icon Award. "It's an honor to be recognized by Splice with their inaugural Icon Award and to help inspire the next generation of musicians. I've always been an early adopter of music technology, and Splice is no different; if anything, it's evident that they are empowering producers, and for that, they have my full support!" he said of the win.
Other notable recipients include songwriter and vocal producer Jenna Andrews, recognized for her work on BTS' global hit "Butter", Kenny Beats and Take a Daytrip who nabbed awards for co-producing Vince Staples' self-titled album and Lil Nas X's "Montero (Call Me By Your Name)" respectively, rising queen of Jersey Club UNIIQU3, genre-hopping and boundary-pushing producer Ovy on the Drums, and Skrillex, Tainy, and J Balvin, whose track "In Da Getto" nabbed the award for the best use of Splice sounds. While organization We Are Moving The Needle took home the Impact Award for their focus on gender parity among producers and audio engineers, multi-faceted producer Madame Gandhi won the New.Wav award for her innovative work creating new ways to record underwater sounds. The Splice community also crowned The Kount as Splice's 2021 Fan Favorite winner, securing the most votes out of ten nominated creators.
"The Splice Awards are an opportunity to put producers center stage," says Jen Mozenter, VP of A&R at Splice. "This year's honorees exemplify the incredible innovation that's emerged from this unique period of music-making -- whether it's vocal producers helping BTS craft the biggest hit of their career over WhatsApp during the pandemic, or game-changing collaborations that Splice has enabled across the globe from artists who've never met IRL."
See a full list of winners here.