yeule shares "Friendly Machine" from upcoming album Glitch Princess
The new album comes out February 4, 2022 on Bayonet Records.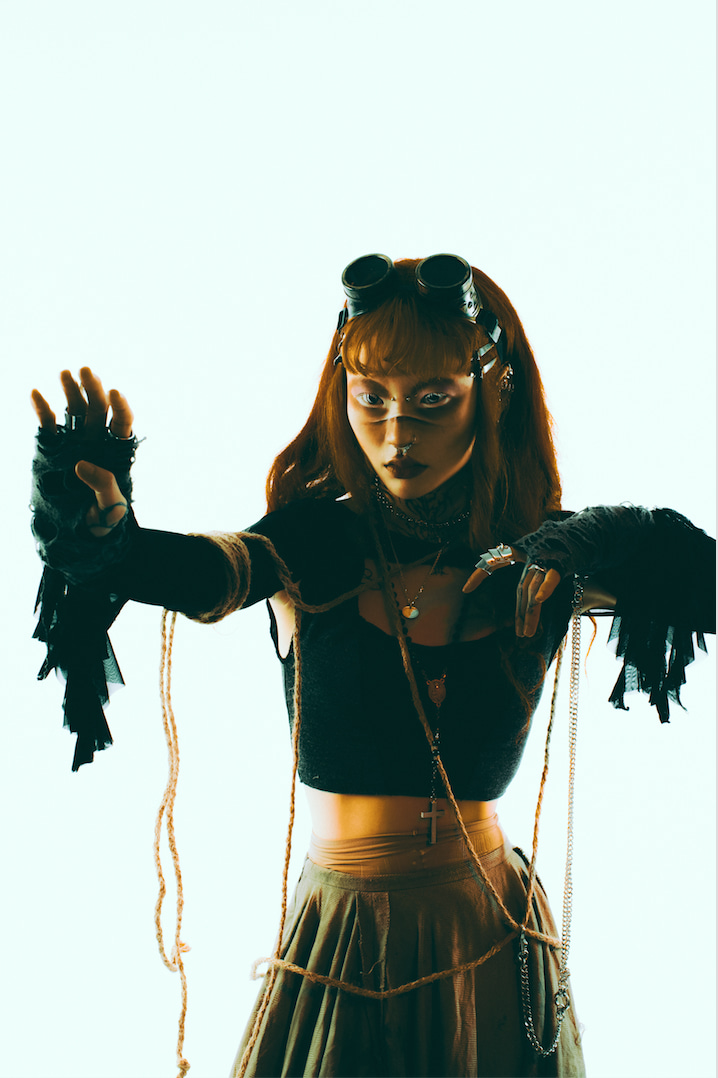 Singer-producer Nat Ćmiel, born in Singapore and re-christened yeule upon moving to London as a teen, announced last month that their sophomore album, Glitch Princess, will drop on February 4 of next year. Today, they released the record's latest single, "Friendly Machine." The new song joins the trippy guitar ballad "Don't Be So Hard On Your Own Beauty" and "The Things They Did For Me Out Of Love," Glitch Princess' whopping four-hour and 44-minute closer, among the album's newly-released tracks.
Ćmiel's isolated, extremely online childhood and adolescence helped forge their fascinating cyborg persona, inspired far more by their experiences surfing the dark web and playing MMORPGs than their life in the meatspace. Serotonin II, their 2019 debut, brought their absurdist audiovisual theatrics into the public eye, and Glitch Princess promises to push their performance style into even stranger realms.
Stram "Friendly Machine" above, and view Glitch Princess' tracklist and cover art below.
1. My Name Is Nat Çmiel
2. Electric
3. Flowers are Dead
4. Eyes
5. Perfect Blue feat. Tohji
6. Don't Be So Hard on Your Own Beauty
7. Fragments
8. Too Dead Inside
9. Bites on My Neck
10. I <3 U
11. Friendly Machine
12. Mandy
13.The Things They Did For Me Out Of Love