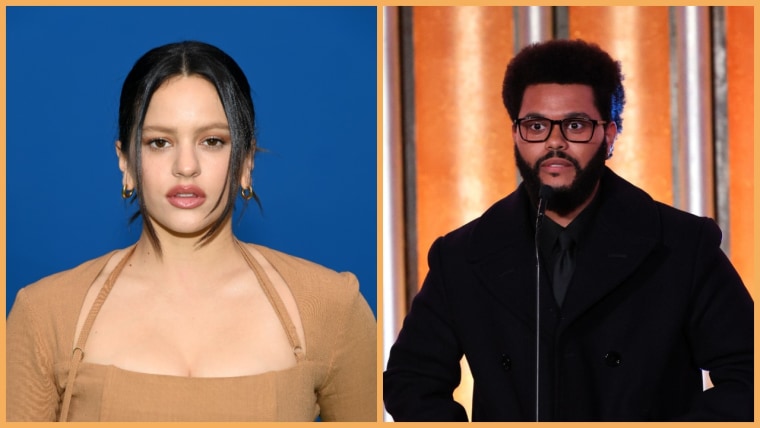 Rosalía and The Weeknd have announced "La Fama," a new song coming this Thursday, November 11. They've also shared a trailer for the track's music video featuring beloved actor Danny Trejo. "La Fama" is the first confirmed single from Rosalía's upcoming 2022 album, Motomami, which she announced with a separate trailer last week.
Rosalía and the Weeknd first collaborated last year when the Catalan singer performed on a remix of the Canadian crooner's mega-hit "Blinding Lights."
In the trailer for "La Fama," Rosalía takes control after a rousing introduction from Trejo, coming down from her stage at a tabled event to sing directly to the Weeknd, who responds in Spanish.
Watch the video below.