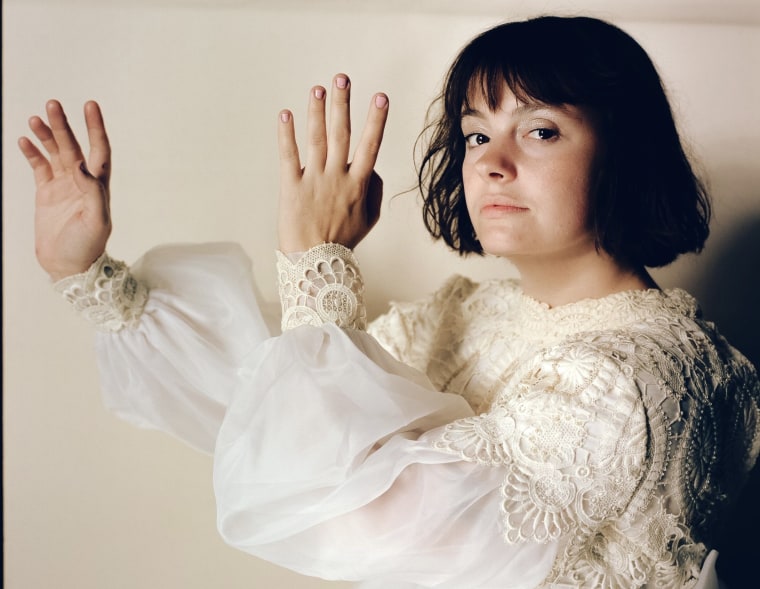 Madeline Kenney is turning 30, and, as they do for most people, this temporal milestone has given her cause to reflect. Today, she's releasing "I'll Get Over It," a song about the mixed emotions that come with getting older in an uncertain age, and how that uncertainty is doubled when you're a working musician during a global pandemic.
"The reality of that hit me sorta hard," Kenney tells The FADER, "And I had to step back and say, 'Okay. What does making music mean to me? What do I prioritize? Am I chasing a career, or am I chasing a feeling? How do I want to look back on this part of my life, my growth as an artist?'"
The track starts with quiet synth swells that begin to build in intensity as a booming, Phil Collins-y drumline enters and Kenney sings, "I know someday I'll get over it / Living in summer skin / Or comfortable with anyone." It's a beautifully constructed slow burn that ascends to dream pop bliss just over 90 seconds in, with Kenney growing more confident in her ability to move on as more instruments and effects join the mix.
"'I'll Get Over It' was made in my basement," Kenney continues. "It's about growing tired of myself, people growing tired of me — the pain that brings, and the acceptance that also comes from recognizing the constant nature of change."
Still, she says, "it's not a gripe release," and it doesn't feel like one. "I'll Get Over It" is the sound of an artist coming to terms with the fickle nature of the music industry and deciding to keep at it anyway.
Watch the lyric video below.