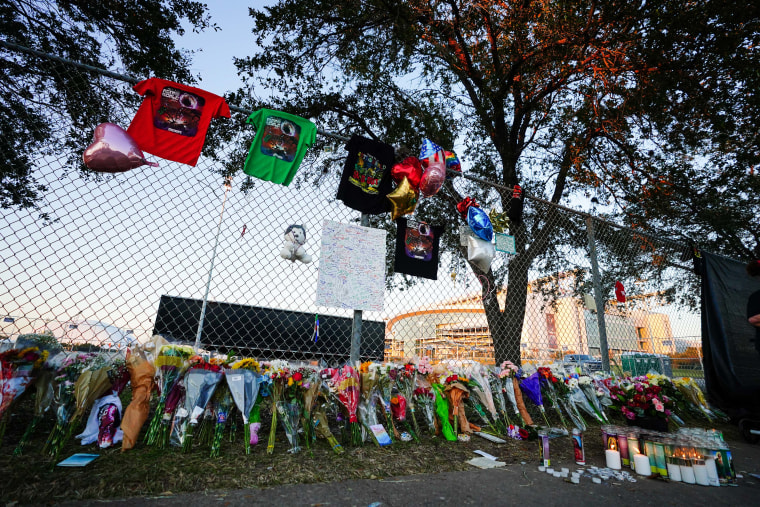 Travis Scott and Live Nation are the targets of a new $750 million lawsuit filed on behalf of over 125 individuals who attended the ill-fated 2021 Astroworld Festival. Ten people have died and hundreds were injured after a crowd surge led to a "mass casualty event" on the evening of the festival's first day.
The lawsuit was filed by local attorney Tony Buzbee. The plaintiffs include the family of Axel Acosta, a 21-year-old who lost his life at the festival. "Axel died that night on the muddy ground at a concert he attended for fun," Buzbee wrote in a petition viewed by Billboard. "Axel Acosta loved and adored Travis Scott and the other performers at Astroworld — the feeling was not mutual."
Buzbee's filing reportedly accuses Scott and Astroworld of neglecting the safety of concertgoers. "The deaths and injuries that occurred were needless and senseless, and the suffering caused the families and all others involved will be endless."
Over 170 additional cases have been filed separately in the wake of the festival, Billboard reports. In one suit, an attendee is seeking over $1 million in damages. The filing reportedly names Scott, Live Nation, and Drake, who was performing on stage with Scott as the surge occurred.
The FADER has reached out to representatives for Travis Scott. In a statement, Live Nation said: "We continue to support and assist local authorities in their ongoing investigation so that both the fans who attended and their families can get the answers they want and deserve, and we will address all legal matters at the appropriate time."