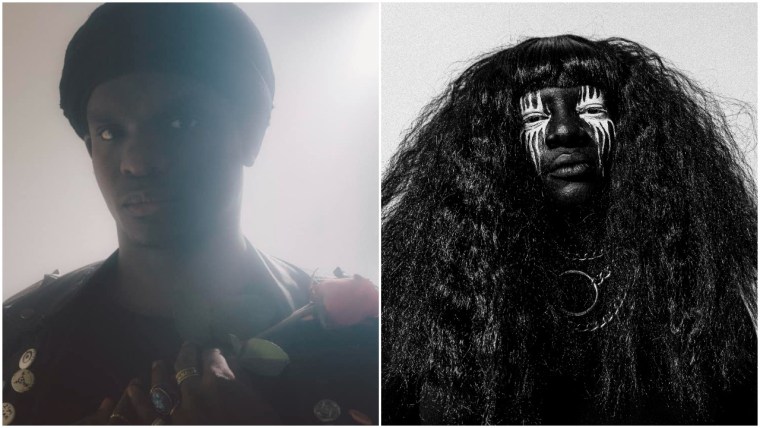 Zambian-Canadian rapper Backxwash and Wichita-born, Brooklyn-based noise icon Dreamcrusher have teamed up to release "Thumbs Down (Not I)." The new track is the 33rd addition to the 2021 Adult Swim Singles series, which kicked off with an Iceage track in May and has recently featured music from Soccer Mommy with Kero Kero Kero Bonito, Moor Mother with Beans, and many more FADER favorites, both in collaboration and solo.
On "Thumbs Down (Not I)," Dreamcrusher and Backxwash harness their combined demonic energy to unleash pure havoc on our ears. Over a glitchy, thrashing beat, Backxwash flexes her hardcore vocal accumen on the verses while Dreamcrusher's shouts on the chorus feel even more urgent. "I want people willing to go to the edge with me," Dreamcrusher told Hanif Abdurraqib in a 2017 FADER interview.
"I wrote the lyrics with the thought of what a 'rebel' is and what it means, and if that meaning has changed," Dreamcrusher explained in a statement on the new track. "I personally think rebellion is being yourself despite the world and how it treats you. I often think about the crossroads and thin lines between integrity and survival, and these days, with everything being so chaotic (especially for marginalized communities and independent artists). I honestly don't give a fuck anymore. I just want to create work that I'm proud of, put it out to the world, and eat the fruits of my labor."
""I think sonically it is the perfect marriage of our styles and that is what collaboration should be all about," Backxwash added. "Very happy with how this came out."
Stream "Thumbs Down (Not I)" below.