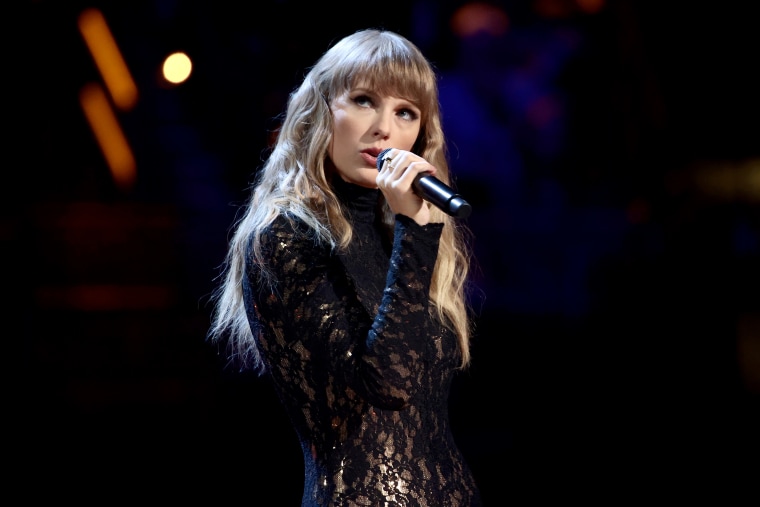 "All Too Well," a song from Taylor Swift's latest project Red (Taylor's Version) has debuted at No. 1 on the Billboard Hot 100. At just over 10-minutes long, the track is now the longest single to go to No. 1 in the history of the Billboard Hot 100 chart. For context, the previous record-holder was Don McLean's "American Pie (Parts I & II)," which runs for 8 minutes, 37 seconds, and was No. 1 for four weeks in 1972.
The original version of "All Too Well," a five-minute and 27 second-long cut on Swift's 2012 album Red, peaked at No. 80 on the Billboard Hot 100 upon its initial release. The song was never released as a single but quickly became revered by fans and critics as one of Swift's best songs.
The chart debut of the new "All Too Well" is not too surprising given the tenor of recent online discourse surrounding it. If you've seen a lot of chatter on your social media timelines about a "scarf" or noticed a stronger-than-usual anti-Jake Gyllenhall sentiment, it's thanks to "All Too Well:" the song's opening and closing lyrics reference a song left at the residence of the sister of an ex, which many fans believe is Gyllenhall.
The weekend of Red (Taylor's Version)'s release, Swift performed "All Too Well" on Saturday Night Live and shared a short film companion piece for the song. She also dropped another version of the track last week, a "Sad Autumn Girl" refix.