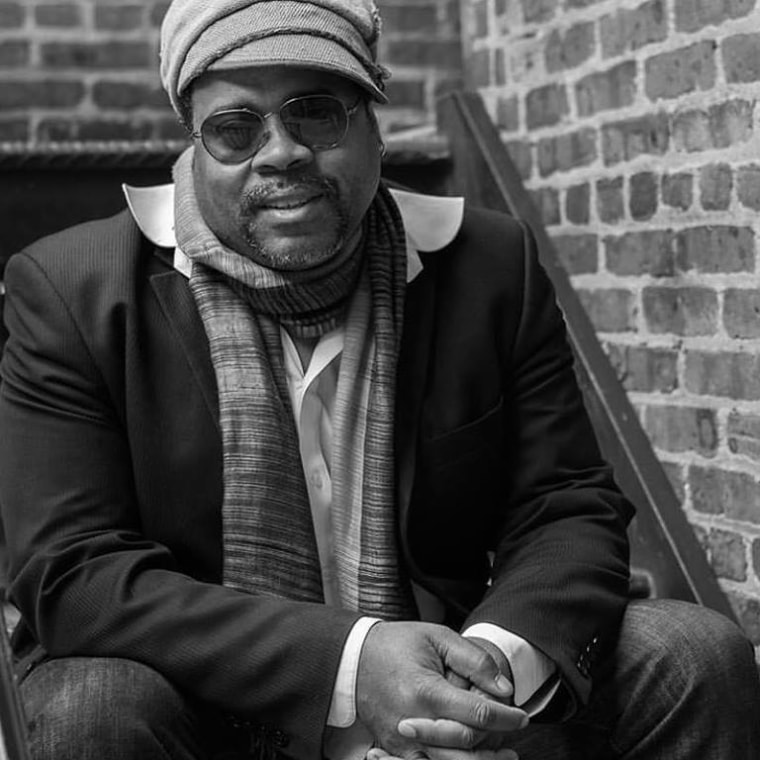 Greg Tate, the "Godfather of hip-hop journalism," passed away last night at 64. Friends and fans took to Twitter to mourn his loss this afternoon, and The FADER has independently confirmed his passing.
Tate was born and raised in Dayton, Ohio but moved to Harlem in 1982, shortly after graduating from Howard University. In 1985, he co-founded the Black Rock Coalition with Living Colour guitarist Vernon Reid, Eye and I frontwoman D.K. Dyson, and producer Konda Mason. As a writer, guitarist, and all-around musical mind, he had the rare ability to authoritatively trace sounds back to their roots — which, in the case of American popular music, are always Black.
He continued this work at The Village Voice from 1987 to 2005. There, he chronicled the rise of hip-hop to the American mainstream, always reminding his readership of the history behind it. He published his first book, Flyboy in the Buttermilk: Essays on Contemporary America, in 1992, and published three more — the last of which is Flyboy 2: The Greg Tate Reader (2016) — in the following decades. He was working on a forthcoming book called James Brown's Body and the Revolution of the Mind for Riverhead Press.
"Everything we love about modern song, noise, and dance sprang from swing and bebop roots,' he wrote in a 2016 FADER piece titled "Why Jazz Will Always Be Relevant." "R&B, rock, Motown, funk, disco, hip-hop, Detroit techno, Chicago house, drum & bass, et al are all extensions of a movement-inciting continuum that started in antebellum New Orleans' Congo Square—breakbeat culture's ground zero."
In 1999, Tate founded Burnt Sugar, the Archestra Chamber: a fluid collective dedicated — much as the Black Rock Coalition was — to celebrating all forms of Black music. In addition to Black Rock founders Reid and Dyson, Burnt Sugar has included erswthile Miles Davis guitarist Pete Cosey, pianist Vijay Iyer, and saxophonist Matana Roberts, among many others.
Tate was a visiting professor of Africana Studies at Brown and of Jazz Studies at Columbia. He will live on not only through his own writing and music, but through the work of the countless writers and musicians who — knowingly or not — owe many of their ideas to his genius.