Beverly Glenn-Copeland releases Keyboard Fantasies Reimagined
The new version of his seminal 1986 album features remixes from Bon Iver, Arca, Blood Orange, and others.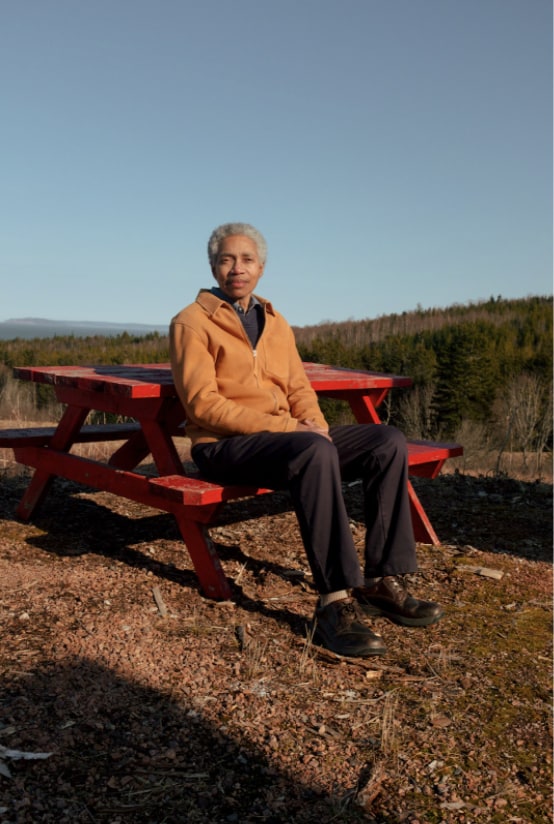 Beverly Glenn-Copeland has released the highly anticipated Keyboard Fantasies Reimagined, a redux of his 1986 opus featuring new versions of five of the original album's six songs remixed by an all-star lineup of contemporary musicians.
Album opener "Ever New" is reworked twice — once by Bon Iver and Flock of Dimes and later by Joseph Shabason and Thom Gill — in addition to a mid-album "transportation" of the track by Kelsey Lu that dropped in July as the new LP's lead single. Also previously released was a Blood Orange remix of the original record's closer, "Sunset Village."
Keyboard Fantasies Reimagined also features an interpretation of "Winter Astral" by Julia Holter so radical it's renamed "Fastest Star," as well as remixes of "Let Us Dance" and "Old Melody" by Arca and Ana Roxanne, respectively. It closes with a performance of "Ghost House" — from Glenn-Copeland's 1970 self-titled debut — with Jeremy Dutcher, filling the hole left by "Slow Dance," the only track from Keyboard Fantasies left off of its reimagining.
Glenn-Copeland's career has been prolific, though his catalog is relatively small. He's worn many hats throughout his life — composing musicals, performing on the Canadian children's TV show Mr. Dressup, and writing for Sesame Street — not to mention an allegedly massive vault of unreleased music that may never see the light of day.
"There is this incredible underlying thing,' he said in a statement accompanying his new record's release, 'that joy and suffering is a part of life. Life is good and bad. There is something profound to being alive. The great joy is to be alive. That is wondrous. Being alive means you're going to go through some hell, some wonderful stuff and a lot of stuff that is neither here nor there."
Keyboard Fantasies Reimagined follows Transmissions: The Music of Beverly Glenn-Copeland, a career-spanning retrospective compilation released in September, and Keyboard Fantasies: The Beverly Glenn-Copeland Story, a documentary on his life's worked released in October. Stream the new album below.