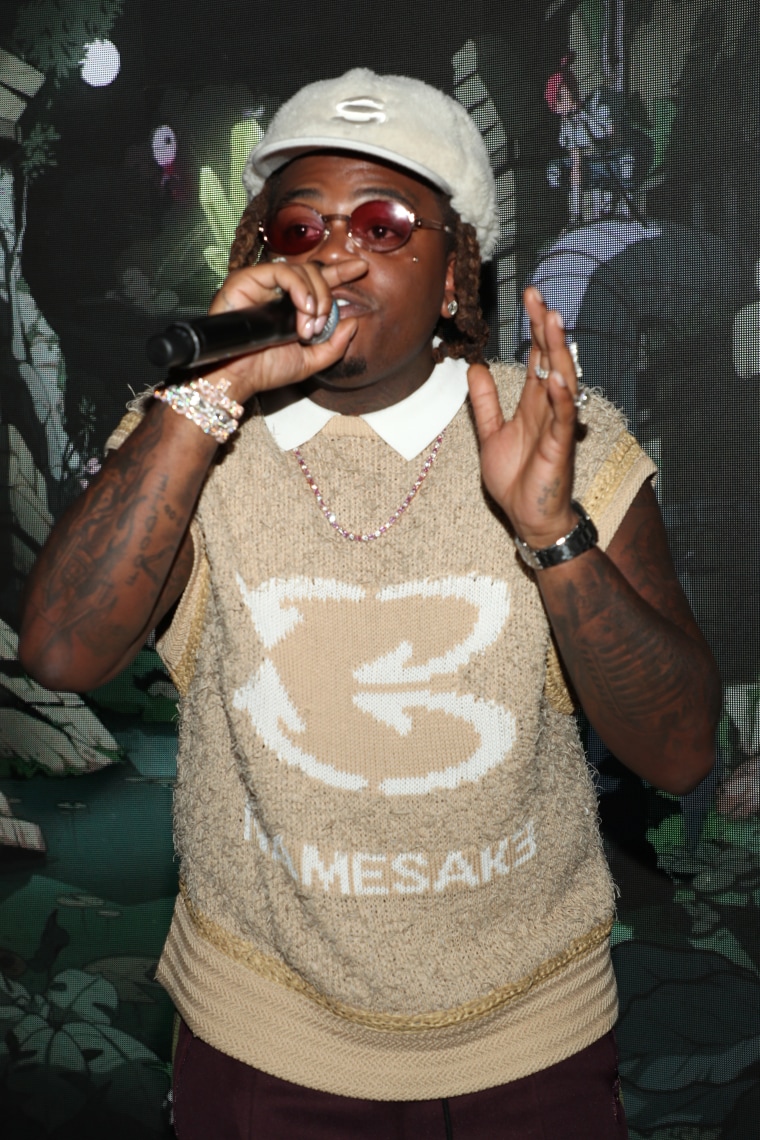 Gunna teased his forthcoming album, Drip Season 4, in a Wednesday Instagram post. The one-minute video features a snippet of a new track with verses from Young Thug and Future. DS4 does not yet have a firm release date, though it's expected to come out early next year.
The last time the three Atlanta rappers joined forces was on "Unicorn Purp," a track from Future's The Wizrd (2019). They're a natural trio, ad libbing off each other's bars like conjoined triplets separated at birth. Future and Thug don't appear in person in the new video, but each of their voices comes through clearly, making DS4's drop an even more highly anticipated event.
Watch the teaser below.