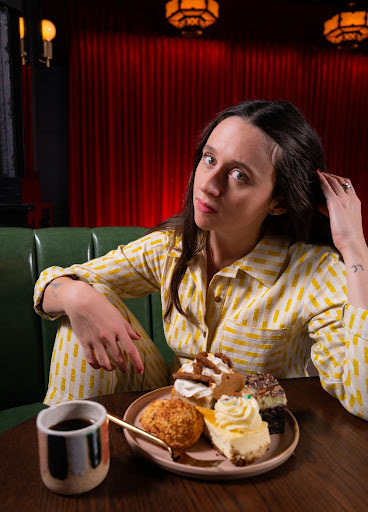 Katie Crutchfield (Waxahatchee) has released the El Deafo soundtrack, a five-song EP of music from the new animated children's series, which went live today on Apple TV+. The show is based on CeCe Bell's loosely autobiographical graphic novel of the same name, which focuses on her childhood experiences with deafness.
The soundtrack opens with the series' theme song, "Up in the Sky," which manages to check all the necessary boxes a kids' TV title track needs while retaining Crutchfield's wistful, signature sound. Track two is a wordless reprise of the song as it actually plays in each episode's opening sequence, subbing out her uplifting lyrics for "bah-bah-dah" humming. The rest of the tape comprises the 33-second "Trampoline Love Song," the 47-second "Mighty Bolt," and "Tomorrow," a single from December that feels perfectly primed for an appearance in an emotional season finale.
Stream Waxahatchee's El Deafo soundtrack below.