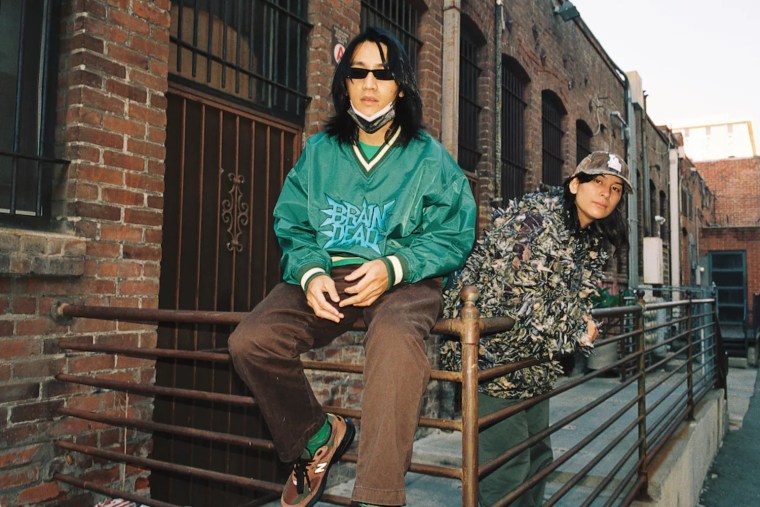 Eyedress and zzzahara have announced their debut album as The Simps. Titled Siblings, the project comes out March 14 on Lex Records. With the news, they released the record's opening track, "Tesla." 2019's "Miss Fortunate" and 2020's "On Fye" also appear on its newly released tracklist.
The L.A. duo met in 2018 when zzzahara attended an Eyedress show. They bonded over a shared cultural background and a love of lo-fi, emotional post-punk, and zzzahara soon began playing guitar in the band.
"When I saw Idris [(Eyedress)], I got a lot of encouragement," zzzahara says of the experience. "My dad wanted me to be a money-making machine and my mom's an immigrant from the Philippines, and so to her, a lot of things weren't possible for me being a person of color and being gay."
"I literally just let Z do their thing," Eyedress says. "I feel like when we work together, we're just making the styles of music that we're a fan of, and because we're into the same shit, we just end up making something totally new. I'm just proud that we're Filipino and we get to do this. Most of the artists that I look up to in this indie world are white, and I think it's cool that we're amongst these people and we can even connect with kids in the hood who don't even have a bunch of white friends but still feel the same things. They're just human feelings. Everyone can relate."
On "Tesla," The Simps jump easily between dreamy, blissed-out verses and an urgent, jittery chorus. Listen below.