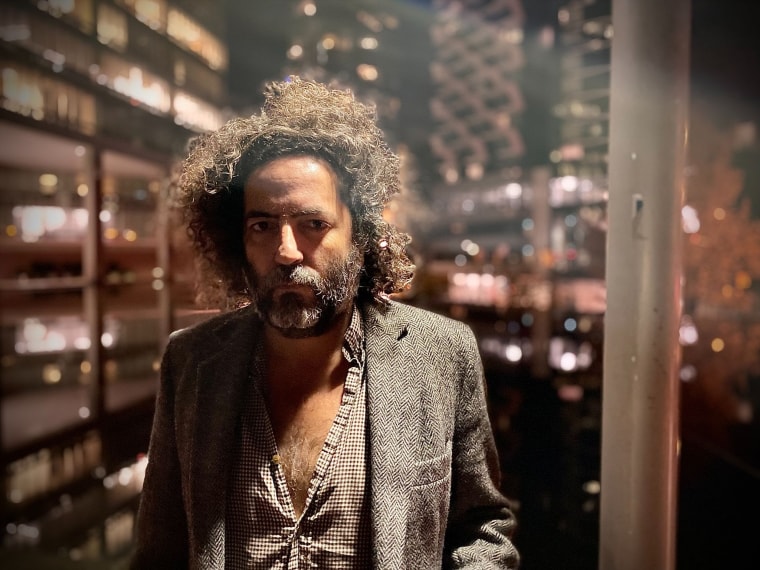 A singer-songwriter with exceptional talent and the charm of an approachable raconteur, Daniel Bejar will return with a new album as Destroyer later this year. LABYRINTHITIS, his first album since 2020's brilliant Have We Met, is out on March 25 via Merge.
Today also marks the release of the lead single "Tintoretto, It's for You," a song that continues Bejar's streak of keeping fans guessing. Whereas most previous Destroyer music felt cozy even at its most desperate, "Tintoretto" sounds like nails digging into the palms of your hands. A tense, punkish bassline leads this feeling, and drives Bejar's quill-scratched lyrics to sound more apocalyptic than ever. If Suicide wrote a song in the antique bookstore's classic lit section, it might turn out like this.
The video was directed by David Galloway with creative input from Bejar. "I had an idea of writing a couple lines on the idea of 'mystery' and 'goin nowhere,' as they are two of my favorite themes," Bejar said of the song. "That and the Grim Reaper and being pursued by some silent, unnamable thing that constantly lurks one foot to the left of you. Especially as the world's decay becomes increasingly less abstract. Also wanted to write on the romance of terror. The song 'Tintoretto, It's for You' speaks to all these things, oddly enough so does the video…" Watch the visuals below.