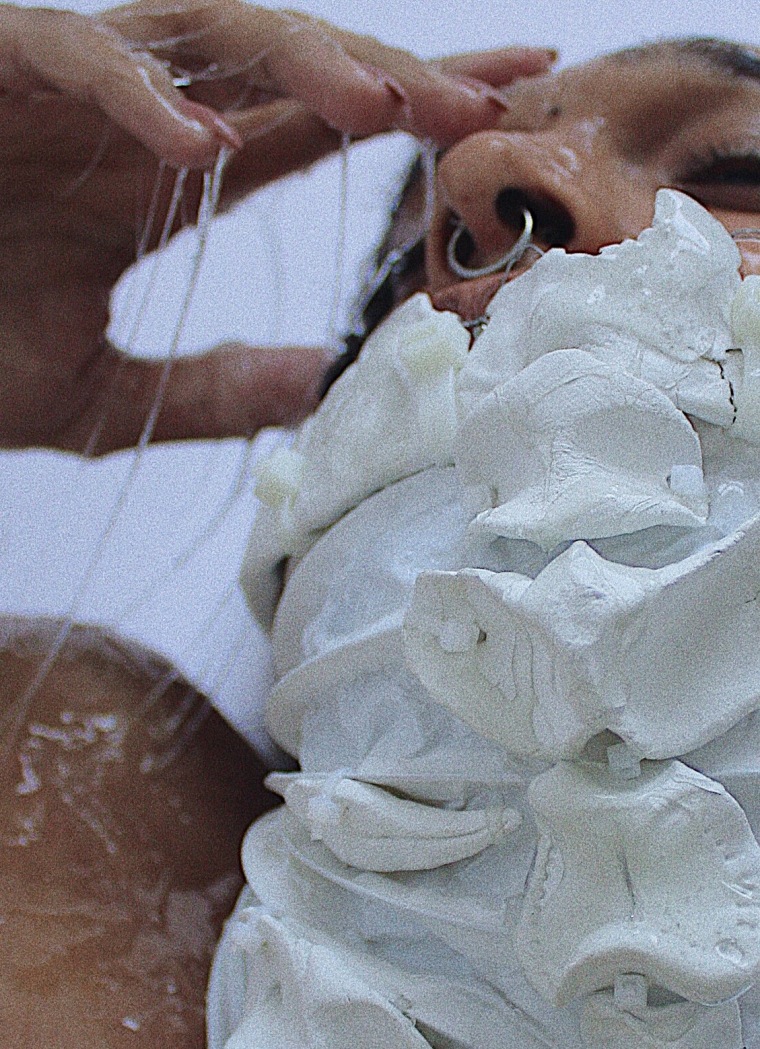 Iceboy Violet has released their first mixtape as a vocalist, The Vanity Project, after sharing its lead single, "VANITY," last week. It follows 2020's Drown to Float, a quick compilation of ambient edits to tracks by Young Thug, Lil Baby, Gunna, Lil Durk, and RMR. The new record, out today via 2 B Real, features Space Afrika, Emily Glass, Jennifer Walton, Slikback & Nick Leon, Mun Sing, Blackhaine, Daemon & Orlandor, Exploited Body & aya, under her LOFT alias.
Iceboy's alternately hypnotic and abrasive bars have quickly pushed them to the front lines of Manchester's avant garde. A member of the city's Mutualism Collective, they've been featured on work by many of The Vanity Project's featured artists, and the spirit of reciprocity is evident in the ease with which each of them glides slides into place next to Iceboy's reptilian vocal style.
Through The Vanity Project's seven mesmerizing tracks, Iceboy never takes their foot off the gas, and the resulting tape is an impressive debut that never loses speed. Listen to the full tape here, and watch the extremely intimate video for "VANITY" below.