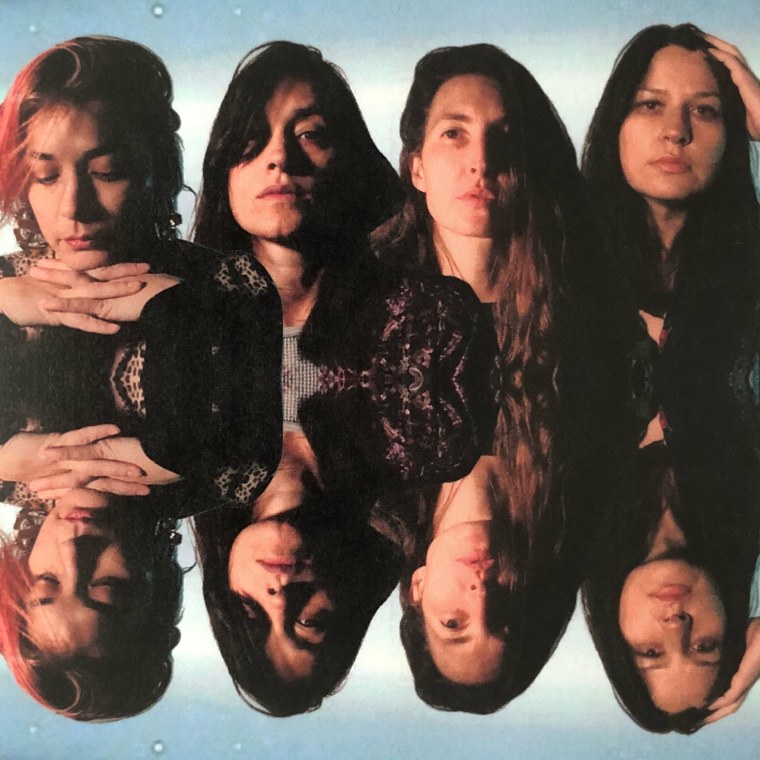 Warpaint have confirmed details of their fourth studio album. Radiate Like This, co-produced by the band with Sam Petts-Davies, is out May 6 via Virgin with today's announcement accompanied by new song "Champion." Check that out below.
"Champion" is about "being a champion to oneself and for others," the band said in a press release. "We are all in this together, life is too short not to strive for excellence in all that we do."
Radiate Like This is Warpaint's first album in six years the follow up to 2016's Heads Up. Prior to that the band released 2010 debut The Fool and its self-titled follow-up in 2014.
Warpaint will tour the U.K. and Europe following the release of the album.
Tracklist:
"Champion"
"Hips"
"Hard To Tell You"
"Stevie"
"Like Sweetness"
"Trouble"
"Proof"
"Altar"
"Melting"
"Send Nudes"