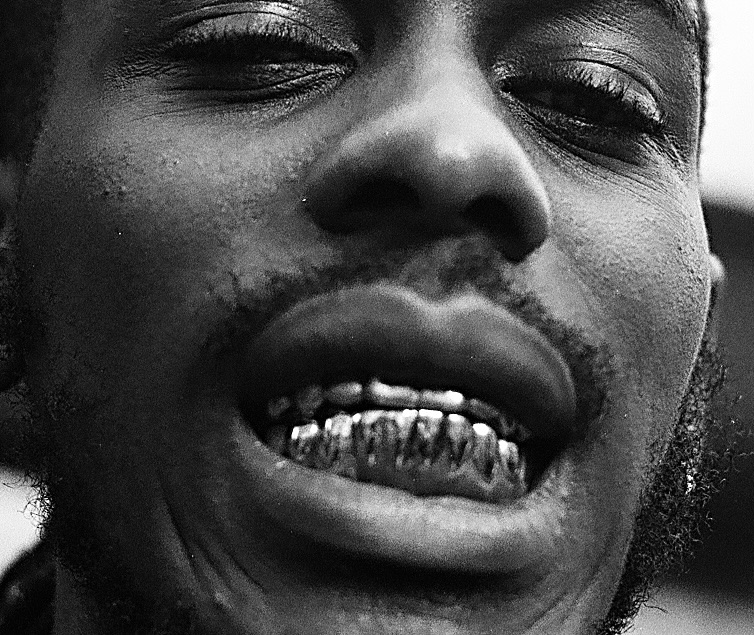 Last year British rapper Knucks lined up alongside Toronto's Skiifall on the unforgettable "Ting Tun Up Pt. II," one of The FADER's favorite songs of 2021. Knuck's focus right now, though, is on his solo material and the double hit of "Alpha Place/Hide & Seek" showcases many of the reasons his profile on the U.K. rap scene continues to grow.
Taken from Knuck's upcoming EP of the same name, "Alpha Place" is loose and nostalgic, the soulful beat matching memories of soccer games and youthful misadventure. The video reflects this warmth, showing Knucks as he makes his way round the estate and interacting with his fellow residents.
"Hide & Seek" mixes things up though with Knucks turning narrator and telling the story of young Kevin and his complicated relationship with a police officer. It's on this track that Knucks flexes his storytelling skills, threading the story through the perspective of the youngster and his opposite number. There's a nuance to his bars that would be lost with a lesser MC and ensures that his story remains engaging throughout.
"'Hide and Seek' is a song based around the complex relationship of the police and young Black men today," Knucks told The FADER. "I wanted it to highlight the perpetual cat and mouse chase on the street and how both parties give each other purpose."