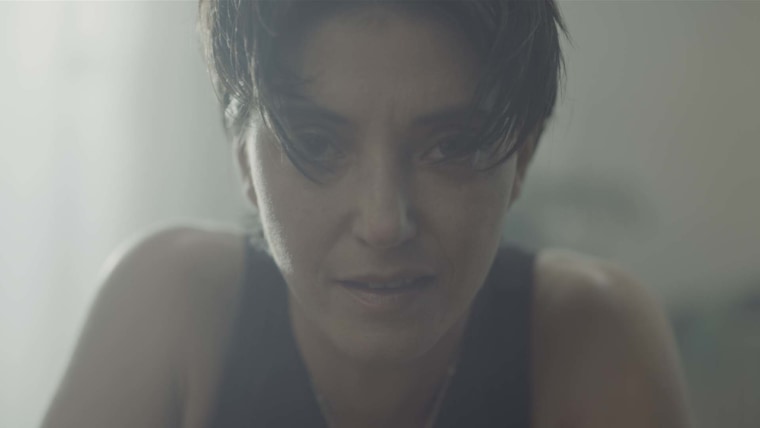 Sharon Van Etten has shared a video for new song "Porta." The song is Van Etten's first new solo material since 2020 and follows last year's Angel Olsen collaboration, "Like I Used To." A video for "Porta," in which the singer-songwriter rolls out her mat and enjoys a pilates lesson, can be seen below.
In a statement Van Etten said the new song was written "at one of my lowest lows. For most of my adult life I have struggled with bouts of depression and anxiety and coping mechanisms, and I sometimes let those dark moments get the best of me. During this time I felt very dissociated. Not connected to my body and I felt out of control." Eventually she regained control with the help of a friend who taught her pilates, leading to the inspiration for the "Porta" video. "Instead of the darkness. Instead of my fears. My message is to work through them. Even when it's hard. Even when it hurts. Reach out. Reach out to that friend who helps you reach out towards yourself."
Later this year Van Etten will tour North America with Angel Olsen, Julien Baker and Spencer on the "The Wild Hearts Tour."