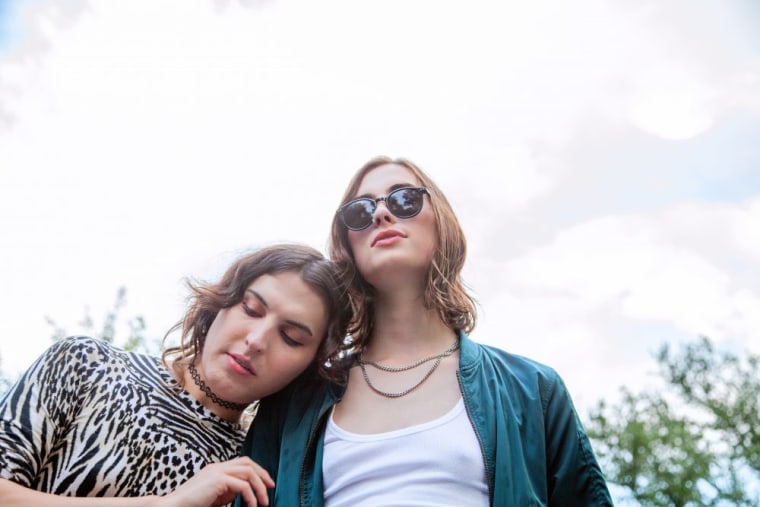 San Antonio's Claire Rousay and Austin's Mari Maurice (More Eaze) are at the forefront of a niche but passionate experimental scene. Their first joint venture, last summer's an afternoon whine, proved their collaborative potential for strangeness. Today, with the release of Never Stop Texting Me, they've thrown their hats in the considerably larger hyperpop ring.
Described by the duo in its bio as a record with "[m]elodies and chorus in every track about crushes, collaborating with friends, and the mundane of everyday life" — they also boast that it contains "[m]aybe the first mention of Bandcamp Friday in a pop song?" — the new album pairs nostalgic pop-punk jams with post-humanist Auto-Tuned vocals.
The effect is a pure sugar rush delivered by two artists best known for their bitter, complex flavor profiles — a ridiculously sweet confection that still manages to satisfy.
Listen below.