Listen to Helena Deland and claire rousay's joint single "Deceiver"
The joint single is "a plea for kindness" from the two musicians.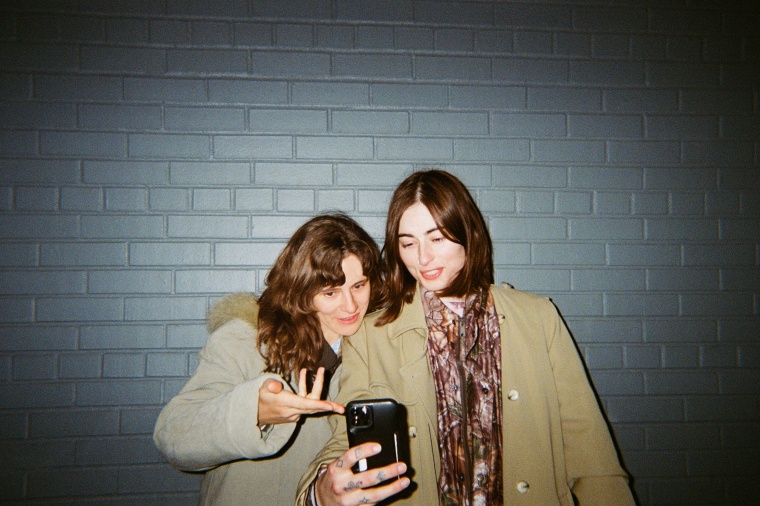 Helena Deland and claire rousay have shared "Deceiver," a song they recorded together for Mexican Summer's Looking Glass singles series. Scroll down to hear the track below.
In a statement shared with press, Deland and rousay said their track, "takes place in the span of an evening during which the shadows of a female friendship are brought to light. Drawing from the clear setting detailed in the lyrics, field recordings taken at a park during the late hours of the evening weave in and out of prominence throughout the song. It's a plea for kindness in spite of there being no resolution or certainty."
In addition to the new music, the duo have shared a Spotify playlist of songs that inspired them while working together. Moonlight Through the Deep Trees features tracks from Ryuichi Sakamoto, Coby Sey, and Elvis Presley among others.
Looking Glass is described as Mexican Summer's "ongoing confluence of music and apparel guided by the human condition as reflected through chance and destined encounters." Previous releases in the series have come from Destoyer, John Carroll Kirby, duendita and many more.
Montreal-based Helena Deland shared her debut Someone New in 2020 with Hildegard, a collaborative album with fellow Canadian musician Ouri, released a year later. The prolific claire rousay, meanwhile, shared three albums in 2022, including Never Stop Texting Me with More Eaze.