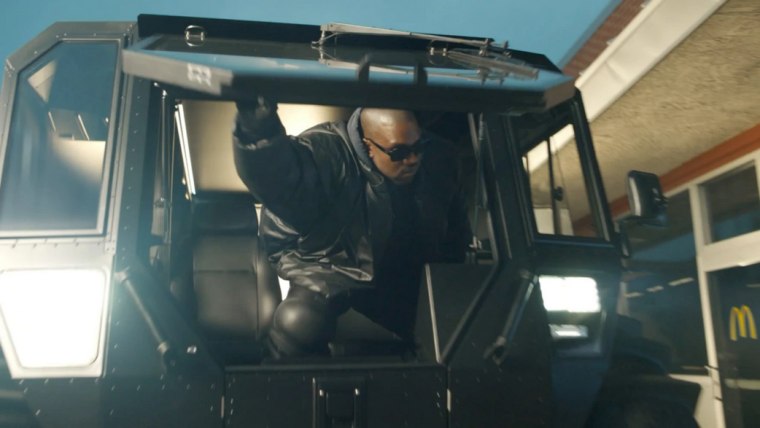 Kanye West had an interesting weekend, spending a majority of his time publicly calling out Kid Cudi on Instagram and suggesting he is in an Avengers-style civil war against ex-wife Kim Kardashian, her new boyfriend Pete Davidson, and Billie Eilish, from whom he is still waiting to receive an apology.
In addition to posting to the grid a lot, Kanye also hit up the Super Bowl in a number of ways. He was at the SoFi Stadium in Los Angeles to watch the LA Rams take home their second ever title (though how much of the game he saw from behind his mask remains to be seen).
He also joined in the other major Super Bowl activity for celebrities, a cash spinning advert for a major brand. McDonalds were the ones handing over the check, with Kanye appearing in their "Can I get uhhhhhhhhhhhh…." campaign in which customers are shown deliberating over their orders. Check it out below.
Posting about the ad on Instagram, Kanye said: " I DID A SUPERBOWL COMMERCIAL WITH MCDONALDS. GOD HAS A PLAN. LOVE OVER FEAR. TODAY WAS AWESOME."