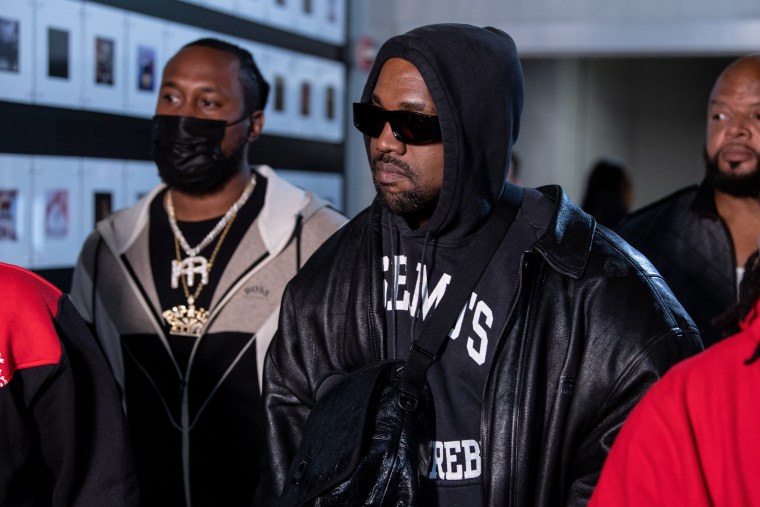 Kanye West is one of the headliners scheduled to perform at Coachella 2022. In an Instagram post shared on Thursday, West (who recently changed his legal name to Ye) revealed that he intends to bring Travis Scott along for the performance.
The reveal was made in a caption addressing one of his co-headliners, Billie Eilish, who recently stopped a performance to help a fan in distress. "I wait for people to be okay till I keep going" Eilish said, comments that West took as subliminal shots at Scott. "COME ON BILLIE WE LOVE YOU PLEASE APOLOGIZE TO TRAV," West wrote, concluding the post by announcing Scott's presence at the festival and hinting at an ultimatum: "YES TRAV WILL BE WITH ME AT COACHELLA BUT NOW I NEED BILLIE TO APOLOGIZE BEFORE I PERFORM."
Eilish responded in a comment left on West's original Instagram post. "literally never said a thing about travis. was just helping a fan."
It is unclear whether West plans for Scott to be at Coachella as a featured performer or merely as part of his entourage. Scott has not performed live since Astroworld 2021, where ten people died after a crowd surge. Scott and the festival's promoter Live Nation are currently facing numerous lawsuits from families of the concertgoers, including one for $750 million. Travis Scott has been criticized for not stopping the show as the crisis unfolded, but said during an interview that he was unaware of what was transpiring.
The FADER has reached out to representatives for Kanye West, Billie Eilish, and Travis Scott.