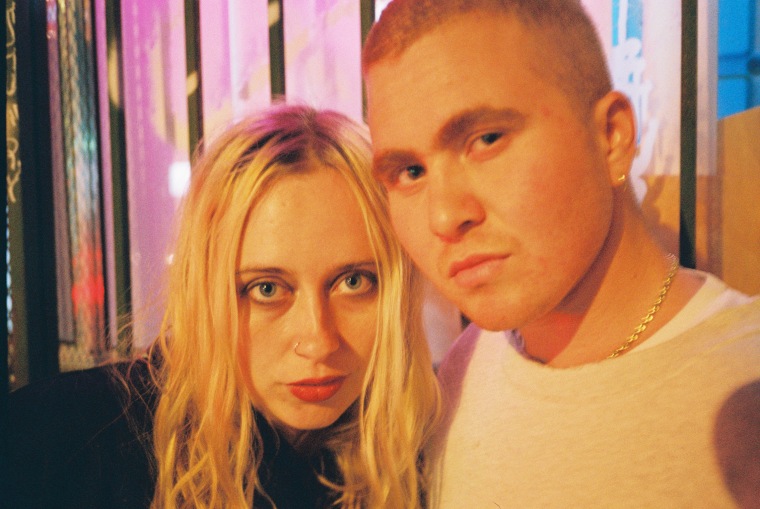 Girlpool are in album mode, preparing to rellease their fourth studio LP, Forgiveness, on April 29 via ANTI-. They dropped its first single — the breezy, dream-folk "Faultline" — in December, and a follow-up — the club-adjacent, dance-pop "Lie Love Lullaby" — last month. Now they've shared a third offering, "Dragging My Life Into a Dream," along with a music video.
The new song is fried folk rock a la Kurt Vile, with Avery Tucker and Harmony Tividad's supremely soothing harmonies elevating it to a more sublime altitude than the Violators usually reach. Lyrically, it's an ode to nostalgia, a postlapsarian plea for a return to Edenic youth.
"I wrote 'Dragging My Life Into a Dream' after going out to a party," Tucker explains. "I had spent the last year confronting being on my own in a way I had been avoiding for a long time. Although I knew that I was growing and still needed to heal from past relationships, I missed feeling connected to somebody and inspired. This song is about romanticizing a past time and also longing for my heart to feel open and innocent again."
The single's visual treatment, directed by Girlpool themselves, casts Tucker as the bored cashier of a convenience store. His gaze drifts from pornographic magazines to cigarettes to scratch-off lottery tickets as he pines for a simpler time when such vices weren't so salient.
Watch it below.