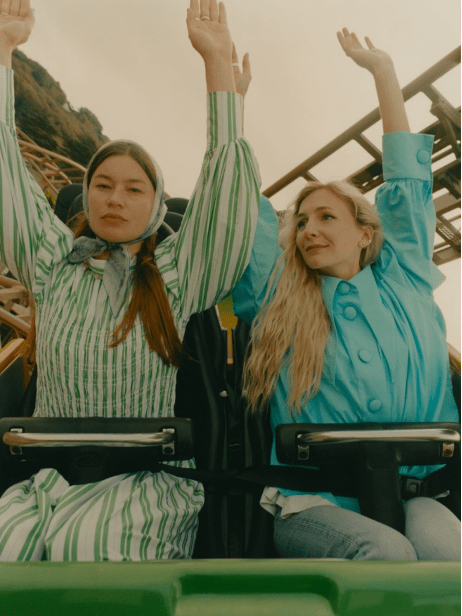 Wet Leg, the Isle of Wight-based duo of Rhian Teasdale and Hester Chambers, are inching closer to the release of their buzzed-about, self-titled debut LP. With the album dropping April 8 on Domino, they've released its fifth single, "Angelica," along with a self-directed music video.
The new song follows the viral summer 2021 hit "Chaise Lounge," September single "Wet Dream," and November tracks "Too Late Now" and "Oh No" in the record's release cycle. Similar to these earlier drops, it uses a catchy melody and upbeat instrumental as vessels for a subtle reflection on creeping existencial dread.
Named after Teasdale's oldest friend, "Angelica" plants the listener in that ambivalent moment where one must decide whether to leave a party and face the crush of lonely loserdom or stay on the ride long past their desired exit point.
"It's laced with disenchantment, even though the chorus is 'good times, all the time,'" Teasdale says of the song. "That's just impossible, isn't it?"
Watch below.