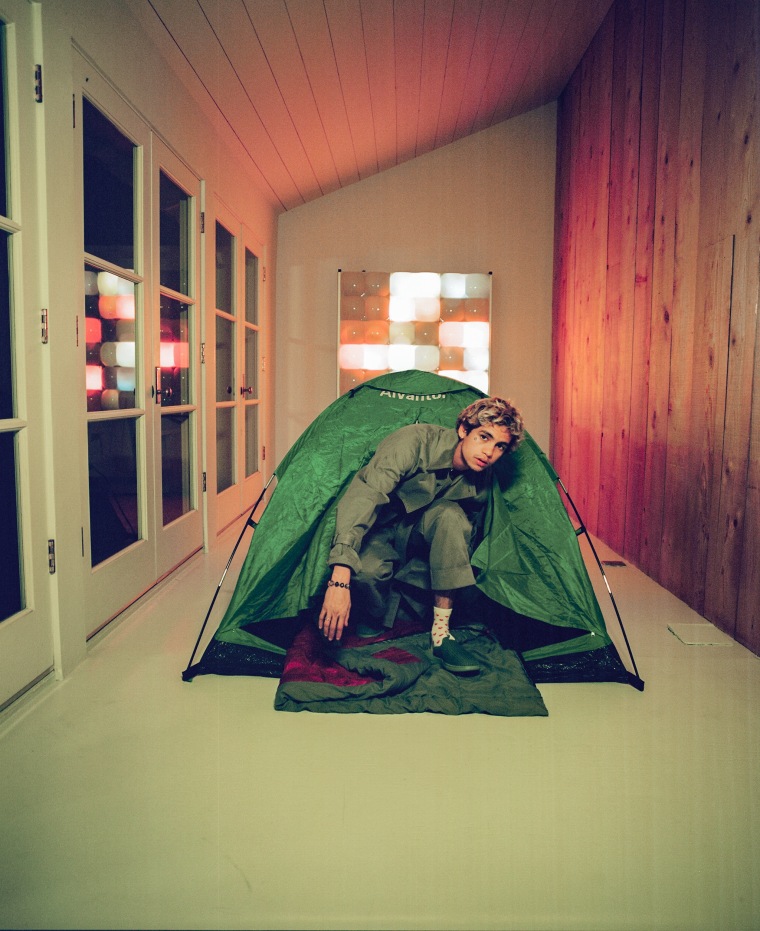 On Sunday's Euphoria Season 2 finale, Dominic Fike, who plays Elliot, took out an acoustic guitar to sing a warm, heartfelt song to Zendaya (Rue) that touched on their rocky friendship. Today, the Florida singer has shared a studio version "Elliot's Song." And don't worry, it is shorter than the lengthy in-show version, which was memed to death online. "Elliot's Song" was written with Zendaya (who contributed vocals to the studio version) and was produced by series composer Labrinth. Check it out below.
Earlier this week, Larisha Paul spoke with Labrinth about scoring the HBO drama's second season for The FADER. Labrinth said that he felt the music had become "super important" to convey the wide range of emotions the show expresses. "I didn't really feel pressure because you can call me a composer now cause I've composed for a show, but I don't really see myself that way," he said. "I just feel like I'm a creative person and I don't limit what I can do. For me, I feel like I'm translating what Sam wants to say, sonically, if that makes sense."
In 2020, Dominic Fike released his debut album What Could Possibly Go Wrong. "Elliot's Song" is the latest song from the Euphoria soundtrack to be released. Previous releases include Lana Del Rey's "Watercolor Eyes," James Blake's "Pick Me Up," and Tove Lo's "How Long."