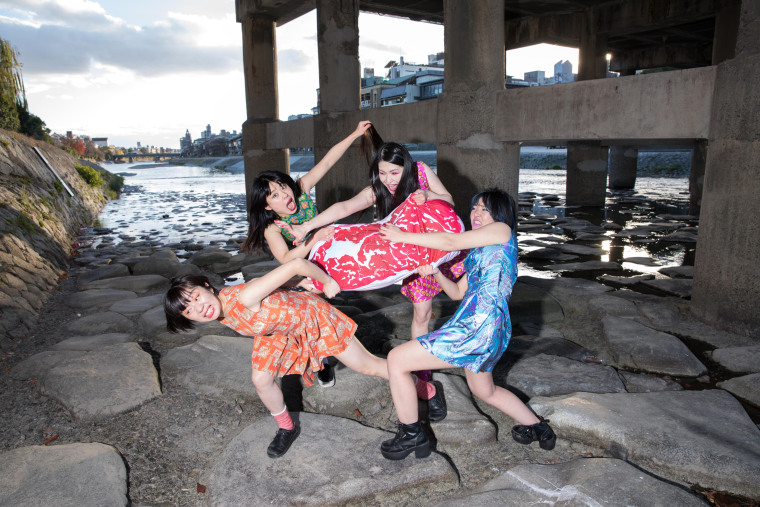 Otoboke Beaver has announced a new album, Super Champon, coming May 6 via Damnably. The record will follow 2019's compact but colossal Itekoma Hits in the discography of the chaotic Kyoto quartet. Along with the news, they've shared an animated video for the forthcoming record's opening track, "I am not maternal," created by the group's guitarist, Yoyoyoshie.
In Japanese, "champon" signifies a potpourri of sorts — a jumbled mixture of disparate objects. According to the band, Super Champon is a blend of "songs from love to food, life and JASRAC [the Japanese Society for Rights of Authors, Composers and Publishers]." With 19 tracks, there's room for a little of everything.
"Our music is genreless and has various elements," Otoboke explain. "We hope that it will be our masterpiece of chaos music. It also sounds like 'champion.'"
"I am not maternal" has been kicking around since early 2020, but Yoyoyoshie's visuals give the pummeling, four-on-the floor cut new life. Watch it below.