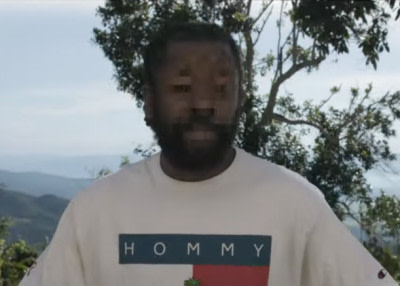 billy woods has enlisted veteran producer and fellow New Yorker Preservation for a forthcoming album titled Aethiopes. Announced today, the project will drop April 8 via woods' own Backwoodz Studioz. Its tracklist promises features from ELUCID, Boldy James, Quelle Chris, El-P, Despot, Shinehead, Fatboy Sharif, Denmark Vessey, Breezy Brewin, Mike Ladd, and Gabe Nandez.
woods has had a prolific past few years, releasing solo LPs Hiding Places and Terror Management in 2019, Brass with Moor Mother in 2020, and two full-length projects — 2020's Shrines and 2021's Haram — with ELUCID as Armand Hammer, the latter record produced by The Alchemist and ranked 15th on The FADER's "50 best albums" list last year.
Preservation has been slightly quieter but still busy. He worked with woods on several Terror Management tracks and, in 2020, released Eastern Medicine, Western Illness, an ambitious concept album sampled strictly from obscure Chinese records and featuring a vocal lineup of underground heavy hitters.
View Aethiopes' album art and tracklist below.
1. Asylum
2. No Hard Feelings
3. Wharves
4.Sauvage (ft. Boldy James & Gabe Nandez)
5.The Doldrums
6. NYNEX (ft. ELUCID, Denmark Vessey & Quelle Chris)
7. Christine
8. Heavy Water (ft. Mike Ladd, Breeze Brewin & El-P)
9. Haarlem (ft. Fatboi Sharif)
10. Versailles (ft. Despot)
11. Protoevangelium (ft. Shinehead)
12. Remorseless
13. Smith + Cross