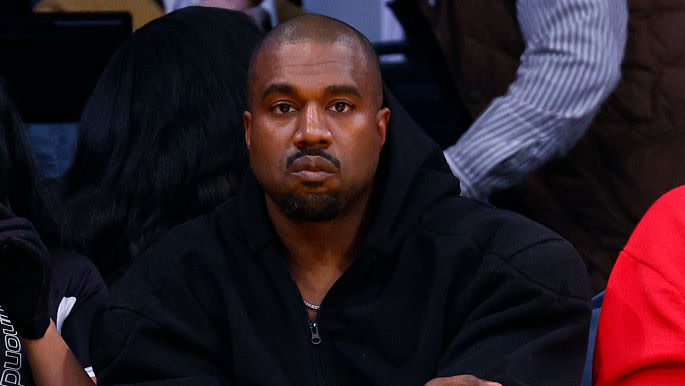 Kanye West has been suspended from Instagram for 24 hours, a spokesperson for parent company Meta has confirmed. The temporary ban came as a result of the rapper, now legally known as Ye, using a racial slur against TV host Trevor Noah as well as repeated threats against targets including Kim Kardashian, Pete Davidson, and comedian D.L. Hughley.
A meta spokesperson told TMZ and HuffPost that the suspension is a result of Ye violating the company's policy on hate speech, bullying and harassment.
Noah was critical of Ye during a recent episode of The Daily Show, saying his use of Instagram to air criticism of ex-wife Kardashian, her new partner Davidson, and her parenting of the children Ye shares with her, was tantamount to harassment. "What she's going through is terrifying to watch," Noah said. "What we're seeing is one of the most powerful, one of the richest women in the world, unable to get her ex to stop texting her, to stop chasing after her, to stop harassing her." In February it was reported that Kardashian had cited "emotional distress" from Ye's Instagram posts in a divorce filing.
West responded to Noah in a now-deleted Instagram post by rewriting the lyrics of Kumbaya to "k**n baya my lord", using the slur against the TV personality. Noah responded to the post in a subsequent episode of his show, saying: "Don't ever forget, the biggest trick racists ever played on black people was teaching us to strip each other of our blackness whenever we disagree. Tricking us into dividing ourselves up into splinters so that we would never unite into a powerful rod."
During the suspension Ye will not be able to post, comment or send direct messages for 24 hours. At the time of writing there are eight posts on the main grid of his Instagram account, four aimed at Pete Davidson, two at DL Hughley, one explaining why he cares so much about his family, and a further post praising the work of artist James Turrell.