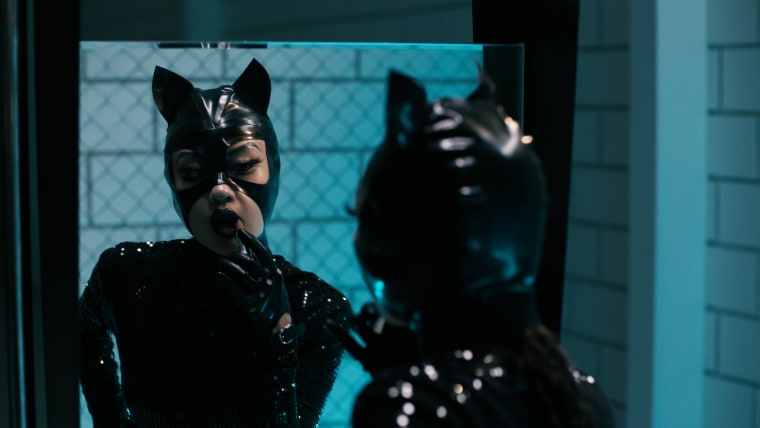 Lil Cherry is on the rise within a brash, unpolished, hip-hop-centric subset of K-pop. Her new track, "CATWALK" — arriving today via Sauce Cartel — is produced by her brother, GOLDBUUDA, and features Rico Nasty. It's the latest in a string of singles she's shared since dropping CHEF TALK, a collaborative project with GOLDBUUDA, in 2020.
In contrast its most recent predecessor — the cloudy, dub-inspired, Korean-language single "PYE LIFE" — "CATWALK" is a no-holds-barred banger. GOLDBUUDA lays down the gauntlet with a glitchy, chaotic instrumental that Cherry rides over with ease, and Rico's verse is short but packs a powerful punch that pushes the song past the finish line.
In the video, inspired by a real crypto theft one of her fellow Sauce Cartel members experienced, Cherry cosplays as Catwoman, foiling the heist of a 314-carat diamond — which, incidentally, she'll be launching as an NFT that will go on sale for 24 hours on March 27 via the Foundation App.
Watch it below.