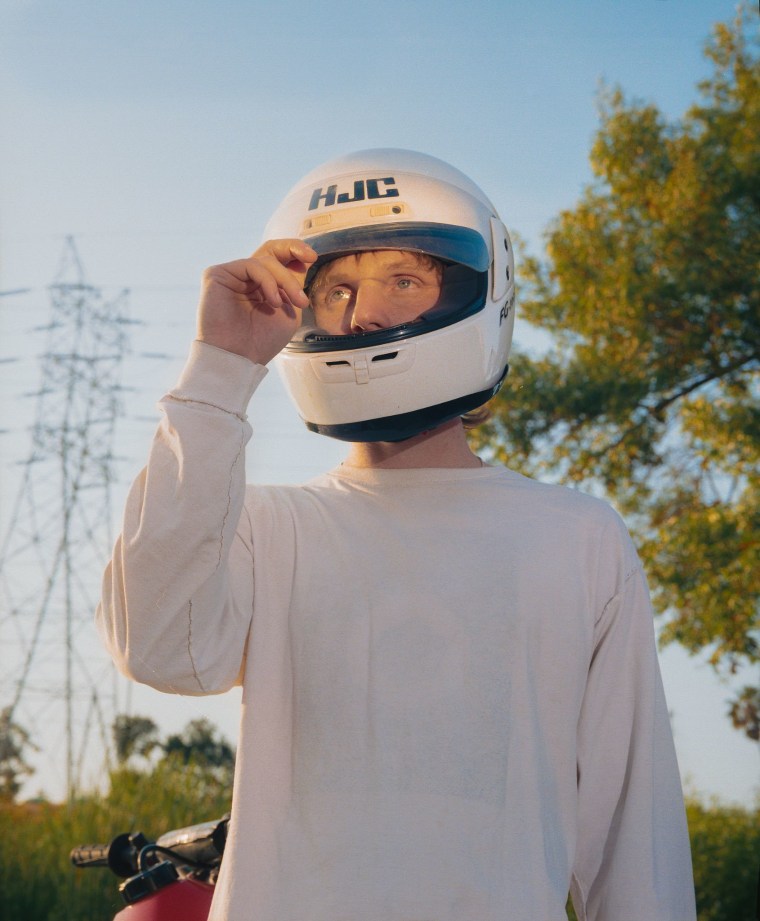 Chris Adams (PENDANT) is closing in on the release of his sophomore record, Harp, out April 8 on Saddle Creek. Today, the L.A. artist (not to be confused with the Huerco S. alterego) has shared "Blue Mare," the record's third single.
Unlike Adams' first two hyperkenetic Harp offerings, "Thorn" and "Static Dream," the new track is a slow, contemplative reverie on the death of childhood dreams and the rise of new potentialities from their ashes. "[It's] about the fear and melancholy that comes with getting older; feeling like your best years have already passed and that you might not become the person you dreamed of being as a kid," he says. "Time is more fluid and dynamic than that, though. I wanted to honor that fear while affirming that I'm slowly becoming a better and more realized version of myself."
Watch the "Blue Mare" music video, directed by Ramez Silyan, below.