James Krivchenia throws the kitchen sink at "The Science of Imaginary Solutions"
It's the second single from the Big Thief drummer's sophomore solo album, Blood Karaoke, due out April 15 via Reading Group.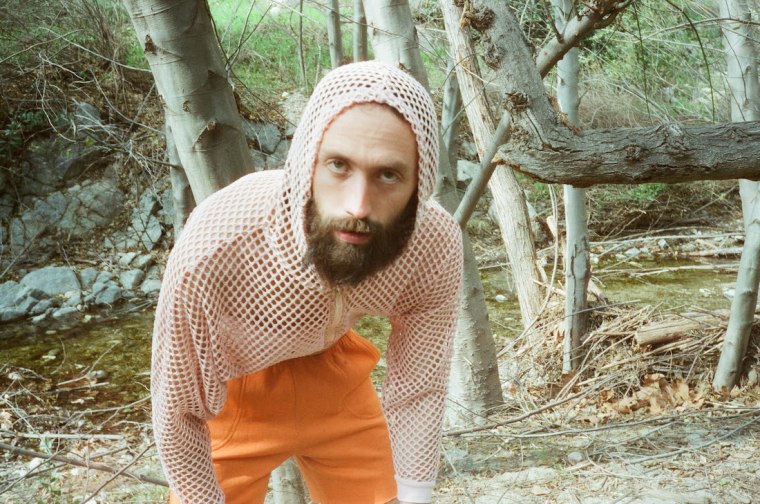 James Krivchenia, best known as the drummer of everyone's favorite indie-folk outfit Big Thief, lives a double life. As a solo artist, he makes chaotic sound collages that feel diametrically opposed to the quiet, thoughtful drumming on his band's latest record, Dragon New Warm Mountain I Believe in You. His 2020 debut solo LP, A New Found Relaxation, gave the world a peek at this dark-side Krivchenia, but on the first two singles from its recently announced follow-up, Blood Karaoke, Dr. Jeckyll leaves the building completely.
If the forthcoming project's lead single — "Emmissaries of Creation," shared early this month — breaks the seal on Pandora's box with a hammering hyperpop politic not unlike that of Chicago noise legend Fire-Toolz , today's track — "The Science of Imaginary Solutions" — is an amalgam of the world's ills sonified. A distorted brass orchestra becomes a subway car screeching to a halt, which in turn yields to a miasma of crowd noise, heavy metal drumming, and an insidious chiptune synth, all in the first 30 seconds or so. Listen below, but proceed with caution.